West Ham manager Sam Allardyce surprised by Andre Villas-Boas sacking
West Ham manager Sam Allardyce says he is surprised that Tottenham took the decision to sack Andre Villas-Boas.
Last Updated: 20/12/13 8:47am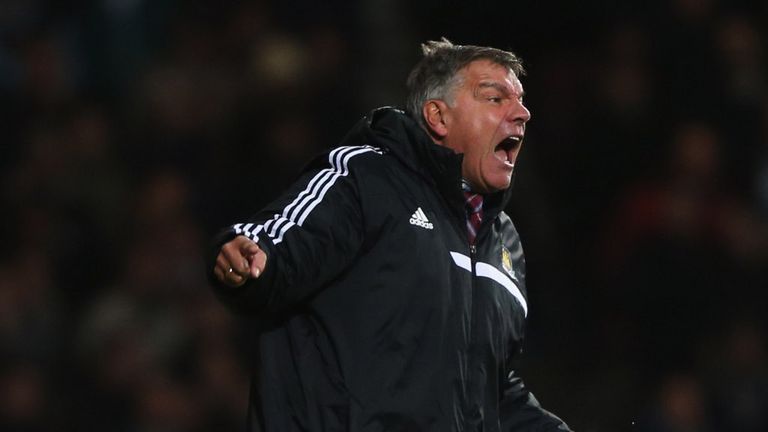 Spurs parted company with Villas-Boas on Monday and Tim Sherwood will be in charge of Tottenham for Wednesday night's Capital One Cup match against West Ham at White Hart Lane.
Allardyce said: "Spurs have an excellent squad of players. Obviously they had a poor result on Saturday and ultimately the board have removed AVB. That's a surprise to me but we know they still have an excellent team.
"The money is so big in the Premier League that the fear of losing that revenue causes owners to make those decisions, I don't think this many managerial changes have been made in the Premier League by this stage of this season before.
"We all know it's about winning, we know that when we step through the door. My responsibility is to manage through the difficult times."
Hammers co-owner David Sullivan admits there is "deep concern" over the
club's position in the Premier League table, just a point above the drop zone,
but has faith Allardyce remains "the man for the job".
The West Ham manager remains pragmatic about his future.
"My particular situation will ease and will get better as long as we get our
inured players fit, and our communication between the board of directors and
myself with everyone at the club is clear and precise," he said.
"I am not saying that it wouldn't happen, but we are supportive in terms of
trying to do something in January to help the players and try to bring back the
injured players to get the squad back to where it was at the start of the
season, which even if it didn't include Andy Carroll was a very good squad."
West Ham stunned Tottenham with a 3-0 win at White Hart Lane in October and Allardyce is looking for a repeat performance from his side on Wednesday.
"We took full advantage of a very good position we put ourselves in when we last played there and we took our chances," he said.
"We haven't managed that since but now we have to go out and give it all we've got because it's a one-off tie."
West Ham's main injury concern for the Capital One Cup clash is James Tomkins, who has a groin strain, but Allardyce is prepared to wait in the hope that the defender might be declared fit.
"We'll wait for James Tomkins until tomorrow morning with a slight recurrence of a groin injury, and everyone else who was missing on Saturday is still out for Tottenham," he added.