Norwich boss Chris Hughton says expectations on managers are unrealistic
Norwich City manager Chris Hughton has spoken out about the pressures of being a manager.
Last Updated: 19/12/13 6:03pm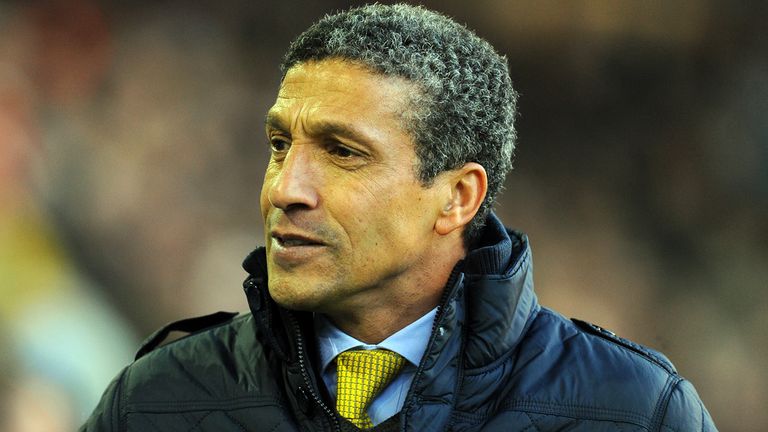 Former left-back Hughton, who played for Spurs for 13 years, said that it was sad to see his dismissal following their humiliating 5-0 home defeat to Liverpool on Sunday, but has praised caretaker boss Tim Sherwood.
Sherwood looked to be a clear favourite to take over on a full-time basis until their loss to West Ham in the Capital One Cup, which apparently rocked Sherwood's confidence, but nevertheless, Hughton stated that Sherwood was a very good football person, with good views on the game.
"As a manager it's always sad to see another fellow manager going and of course certainly being a part of the LMA (League Managers Association) it's always sad to see but it does happen," Hughton said.
"I think we've had five managers gone in the past couple of weeks, that's the pressure that's on managers, that's the pressure that is in the game, expectations rise, sometimes unrealistically.
"It's certainly one that managers of course have to deal with in the best way that they can, from their perspective you just hope as a club they get it right.
"I know Tim and he's a very good football person who's got some very good views on the game.
"As a player he was an excellent player and captain, I don't know what their views and thoughts are but I do know Tim and he's a good football person."
Tottenham are said to be closing in on the appointment of a new manager after reportedly approaching Ajax boss Frank de Boer over the role.