Premier League: Tim Sherwood proud of Tottenham role and vows to keep attacking
Tim Sherwood has spoken of his pride at being given the chance to take charge at Tottenham.
Last Updated: 24/12/13 4:58pm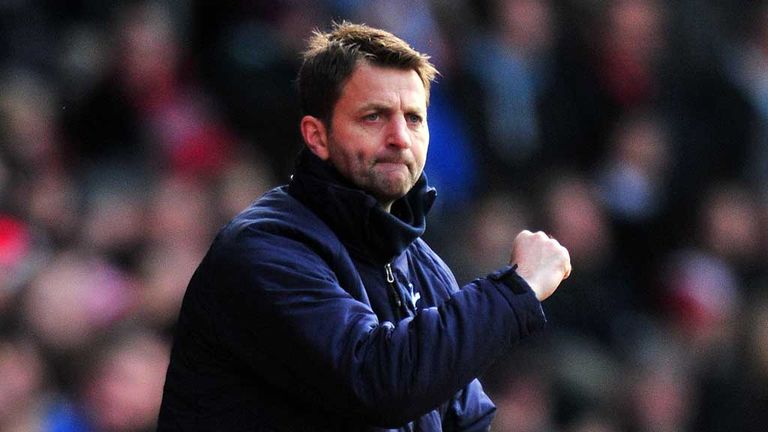 Spurs confirmed their former player and Head of Football Development as Andre Villas-Boas' full-time successor on Monday, the day after he oversaw victory at Southampton in his first league game.
"It's an honour to be head coach of this top club," he told Spurs' official website. "It's a club that means an awful lot to me and it's a proud moment.
"I've known it from the grass roots right up towards the first team, worked at every level of the football club and played here, so I know it better than most and hopefully that will stand me in good stead taking this club forward."
He added: "If you cut me in half, I bleed the colour of the club."
Sherwood's first home league game in charge will be against West Brom on Boxing Day, with Spurs looking to close the four-point gap on the top-four and he insists he will stick to attacking principles now he has the job on a full-time basis.
"Every game is tough," said Sherwood. "They've got an interim manager at the moment and hopefully the uncertainty in their squad can put us on the right track.
"But it's always about what you do. If you're too worried about the opposition you take your eye off your own preparations.
"We've got good players in the football club and if we apply ourselves well, get the players playing as they can and the right players on the ball in the correct areas, we can hurt any team in this league."