Premier League: Tim Sherwood thanks Spurs board for showing faith
New Tottenham boss Tim Sherwood has thanked the club's board for appointing him despite his lack of experience.
Last Updated: 28/12/13 11:05pm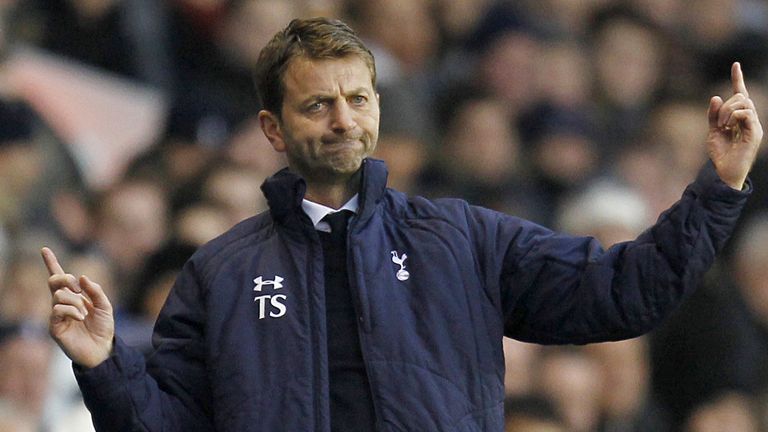 Louis Van Gaal, Frank De Boer, and Guus Hiddink were all linked with the position at Spurs but the board chose instead to appoint from within and give Sherwood his first job in management.
Asked whether being given an 18-month deal showed the board had faith in him, Sherwood said: "Yes, and I congratulate them for it.
"The length of the contract wasn't a deal breaker, it was the offer that came and I was pleased to accept it.
"I am not sure how many applicants they got but I'm sure it wasn't just a couple, there would have been quite a few I would suggest.
"Those managers would be available now. They are bigger names and more experienced names than Tim Sherwood in management. The board made their decision and I am grateful for that.
"I was as honest as I can be (with chairman Daniel Levy). I never went in there and thought 'what does he want to hear as I'm going to tell him it'.
"It was the fact that this is the way I see the game going forward. If he likes it he will give me the job and if he doesn't then he won't."
Sherwood's first Premier League game in charge ended with a disappointing 1-1 draw against West Brom.
Spurs are now eighth in the table, but Sherwood, who faces Stoke on Sunday, is still hoping for a successful season.
"Of course it (will be) tough. No one said it was going to be easy, but I am confident," he said.
"I have always been a confident person and I need to have that belief that hopefully breeds into the players."