Premier League: Christian Eriksen insists Tottenham must attack at Old Trafford
Christian Eriksen insists Tottenham should stick to their attacking philosophy when they head to Old Trafford.
Last Updated: 01/01/14 4:41pm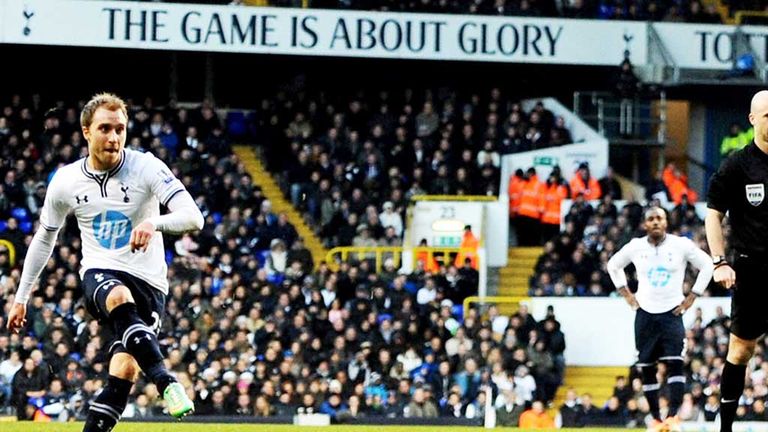 Tottenham's 3-0 win over Stoke took interim manager Tim Sherwood's tally to seven points out of a possible nine, and Eriksen believes that a more defensive approach will not bear fruit.
"I think we should go to United and just play like we did against Stoke,"
Eriksen said.
"We should just play free. We will still get space and we just have to take our chances. Of course United are a better team than Stoke and we have full respect for them, but I think we can get something from the game.
"If you go there the only thing you should be afraid of is the players. The crowd and everything, just forget them," he said.
"I think if (Spurs) play our own game we can make every team have a difficult evening."
Fear is something that Sherwood has tried to eradicate since he took over from Andre Villas-Boas' and Eriksen is convinced the players are benefiting.
"The coach has told us to play more free," Eriksen added.
"We have seen that in the recent games. He said it looked like we were a little bit afraid before.
"He said we shouldn't be afraid. He said we should just play and see that we are good. If we dare we have a really good team and really good chances.
"I think what you see now is how we should play."