Premier League: Tim Sherwood admits he still rings Kenny Dalglish for advice
Recently installed Tottenham manager Tim Sherwood says he still keeps in contact with his former boss Kenny Dalglish.
Last Updated: 19/01/14 4:30pm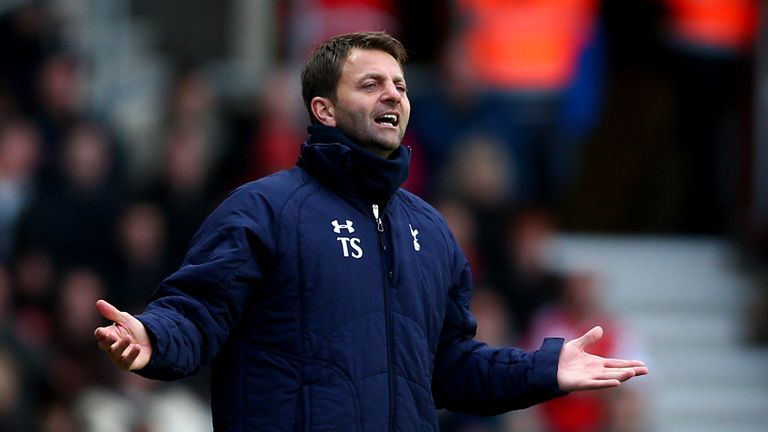 The 44-year-old admits he often rings the Scot for advice, saying Dalglish was a major influence on him during his time at Blackburn Rovers during the 1990s.
Sherwood was skipper at Ewood Park in 1995 when Rovers won the Premier League title under Dalglish.
And Sherwood told The Sun: "Before I took the job, I asked him the pros and cons of going into it.
"He told me it was a complete lifestyle change because it takes up so much of your life.
"But he also gave me confidence because he felt that if anyone could do it, it would be me. He said he knew that from my mentality."
As for taking over the hot seat at White Hart Lane, Sherwood added: "My life hasn't changed outside of the training ground but mentally you never switch off from it.
"I have got used to the job, it feels like I've been here six months but you only really enjoy it when you win because otherwise you can look so far into it.
"In this job there are 36,000 experts out there - David Moyes has more - but you have to trust what you are doing and believe in it.
"I am realistic about the job. I don't get too excited when we win or upset when we lose.
"I think I have learnt that from playing under Dalglish."