Premier League: Louis Van Gaal approached over Tottenham job
Netherlands coach Louis Van Gaal has admitted he was approached by Tottenham over the possibility of becoming manager.
Last Updated: 20/01/14 11:08am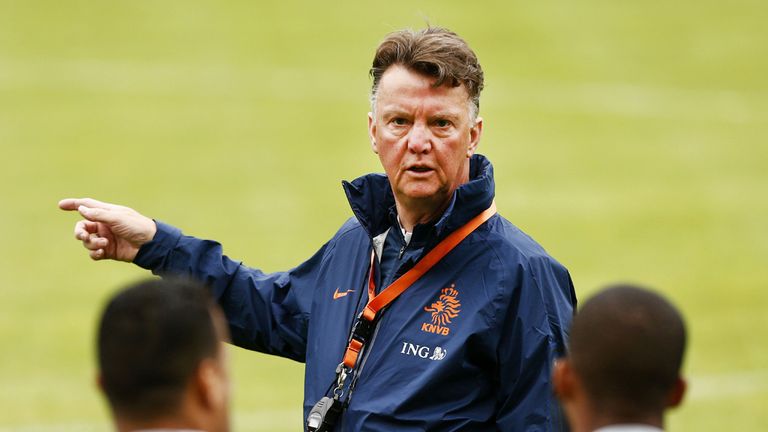 The 62-year-old has enjoyed an illustrious coaching career, guiding Ajax to Champions League and UEFA Cup glory in the 1990's.
He also been in charge at Barcelona, Bayern Munich and AZ Alkmaar, and is currently in his second spell as Netherlands' national coach.
Van Gaal had been lined up as a replacement for Villas-Boas before caretaker-boss Tim Sherwood took over on a permanent basis at White Hart Lane.
Instead he decided to focus solely on taking charge of his country for the 2014 World Cup in Brazil but concedes he may consider a move to the English top-flight in the future.
"I want to work in the Premier League because that is the league I have not worked in yet," he told Sky Sports News.
"I want to coach here in the Premier League because I think Spain, Germany and England are the strongest competitions.
"That is an ambition and who knows."
As for whether he was considered for the Spurs job, Van Gaal was happy to confirm the approach.
"Everybody knows it so I can admit it," he added. "I don't do things in a double function (holding two jobs at the same time).
"You have to give an example to your players that they have to focus on the national team and that is my ambition also.
"I have refused (the Tottenham job) but maybe there will come another chance. That is the difficulty with coaching. When you are free, then maybe there are no vacancies.
"When you are working, then there are vacancies. It is always difficult.
"After the World Cup I shall retire or, if there is a Premier League club, I shall think about it."