Tottenham boss Tim Sherwood backs Roberto Soldado to find his goal touch
Tottenham manager Tim Sherwood has backed Roberto Soldado to rediscover his goalscoring touch.
Last Updated: 02/02/14 2:53pm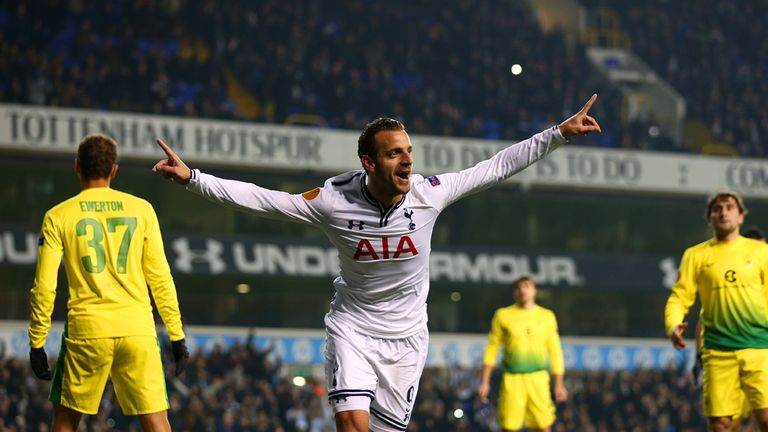 Spurs paid £26m to Valencia for Soldado in the summer and he arrived in England as one of La Liga's most fearsome centre-forwards.
His goal return of 10 in 24 appearances for the north London club is a good one but just half of those goals have come in the Premier League and four of them have been penalties.
And, despite Soldado failing to score in the 1-1 draw at Hull City on Saturday, Sherwood has no plans to make any extra additions to his forward line.
"We're all right for strikers here. If we added more players to what we've got it would be impossible to train, too manic," said Sherwood.
"It's just a matter of time before Robbie hits the target again, starts scoring and gets on a run.
"He's a good trainer and he's just got to stick at it. We've all been professional footballers, so we know what it's like.
"What are you going to do? You have to keep training hard, working hard at it and it'll turn around because it always does.
"I'm sure it's not the first barren spell he's had.
"He was all right (against Hull). His hold-up play was good, he had a few volleys - sometimes they go in, sometimes they don't.
"I'm not putting pressure on him and he's not putting pressure on himself."