Premier League: Tottenham keeper Brad Friedel targets Champions Leauge
Tottenham goalkeeper Brad Friedel believes the club are capable of claiming a UEFA Champions League spot this season.
Last Updated: 06/02/14 5:58pm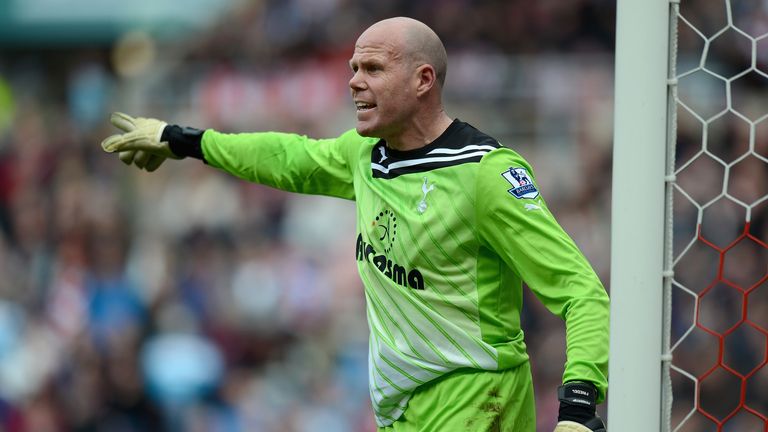 The North London outfit are currently three points behind fourth-placed Liverpool in the Premier League table after 24 games.
Experience American shot-stopper Friedel told TalkSport: "I've got to say we're favourites for the fourth spot, we're confident in our changing room. We'll fight to the death."
The 40 year keeper has also insisted that Tim Sherwood's side will try to win the Europa League, having qualified for the knockout stage of the competition.
He added: "It's nice to be involved in another cup because it's a great opportunity to win a trophy.
"We'll be well suited to have our eyes focused on both the Premier League and the Europa League."