Tottenham head coach Tim Sherwood says FA should give heavy punishments for feigning injury
Tottenham head coach Tim Sherwood believes the FA should give heavy punishments to those feigning injury.
Last Updated: 07/02/14 4:02pm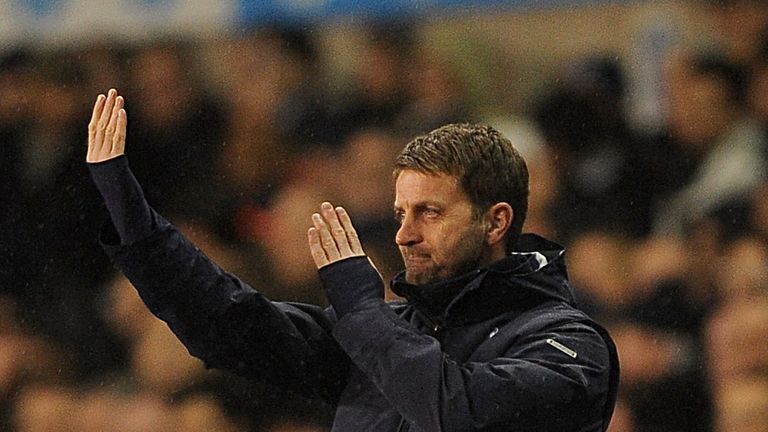 Carroll was sent off for sending a flailing arm in the direction of Swansea's Chico Flores in their 2-0 victory against the Swans.
And while the Hammers' fight against Carroll's three-match ban has made most of the headlines, the Spanish defender has not avoided scrutiny for going down clutching his face despite being caught on the top of the head.
And Sherwood believes such incidents need to be stamped out of the game and has called for players caught play-acting to be banned retrospectively.
"I think it makes it clear that Andy Carroll is vitally important to West Ham's future," Sherwood said.
"They don't want to lose him for this period of time, but I think you've had to take every incident in isolation.
"West Ham feel aggrieved that it hasn't been overturned. We made an appeal with Danny Rose and we got that one overturned and I think that was unanimous.
"One thing I would say, not just on that incident but about what we have been seeing recently, is the feigning of injury from players, which is something we want to keep out of the game.
"Retrospectively I would go back and punish the player who is diving around more than the player causing the offence.
"I think that is the only way you are going to ever cut it out, to go back and give them a higher punishment."