Transfer news: Tottenham keeper Hugo Lloris rubbishes Arsenal talk
Tottenham's Hugo Lloris has responded to comments made by Olivier Giroud by ruling out any potential move to Arsenal.
Last Updated: 11/02/14 6:32pm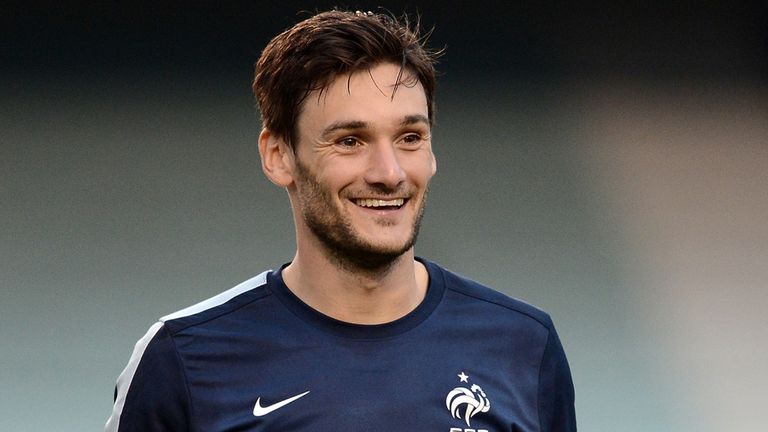 Gunners striker Giroud admitted on French television that he had discussed the issue with his France international colleague and hinted that a transfer door could be opened.
He said: "Have I asked him (Lloris) to join Arsenal? Yes, I have with Lolo (Laurent Koscielny). He would have liked to, he would quite like to. You will have to ask him the question."
That question has now been put to Lloris, and he has been quick to underline his full commitment to the Spurs cause.
The 27-year-old moved to White Hart Lane from Lyon in the summer of 2012 and insists that jumping ship to the Emirates has never crossed his mind - and never will.
Lloris told Spurs' official website: "I heard about that (Giroud's interview). I think maybe some words were twisted, but it is embarrassing. I don't think that, I'm very focused on Spurs' ambition and I am very pleased to play for Spurs.
"I have too much respect for the club and the Spurs fans to think that kind of thing. Of course I know him very well because we are team-mates in the national team - the same with Laurent Koscielny - but I am a Spurs player and I'm very proud to play here."
Lloris has in the past made it clear that his ambition is to grace the UEFA Champions League as often as possible, and speculation has suggested that he could be open to a move if Spurs miss out on a place in Europe's premier club competition.
He has, however, sought to rubbish those rumours by talking up the top-four credentials of Tim Sherwood's side.
He added: "When I joined Spurs it was because it is a very important club in England that has the ambition of playing Champions League football every year. Of course, the Premier League is the best league in the world where every week you play against very good teams.
"I think it is the most competitive league where five, six, seven or more teams can have the aim of finishing in the top four. I know there is a lot of speculation, but I just want to be focused about my job and my work. I just want to try and help the team get the best results and hopefully get a place in the next Champions League.
"You have to fight for that, especially in the Premier League, where it's very hard to finish in the top four because there are a lot of big clubs with big ambitions.
"We can compete for this and we will do everything to get a place.
"When you have ambition you must do everything to realise your objective. Everything is present in Tottenham to have a great future and the players must work every day to reach these goals. We are competitors, you want the best for your team, the best for your club. You want to win titles and it is a work in progress."