Premier League: Tottenham's Robert Soldado 'ecstatic' with goal against Cardiff
Roberto Soldado admitted he was 'ecstatic' after scoring Tottenham's winning goal in the 1-0 victory over Cardiff City.
Last Updated: 03/03/14 12:49pm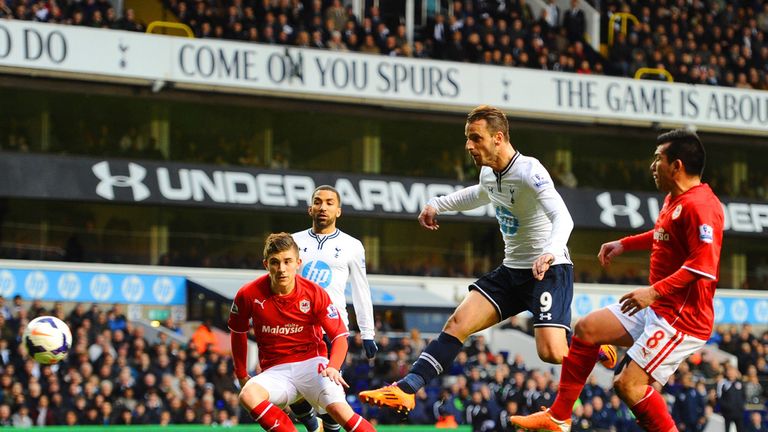 Soldado ended his drought by netting the only goal of the game at White Hart Lane when converting Emmanuel Adebayor's pass to keep alive Tottenham's hopes of a top-four finish.
The Spanish striker admitted it was a big victory for Spurs as they bounced back from the defeat to Norwich in their last Premier League outing.
"I'm feeling really, really good and I'm really happy that we got the three points - ecstatic actually," Soldado told the club's official site.
"For the goal, I saw Ade had made the space and I thought if I can go into the gap in between the defenders I can open it up. I then obviously used my foot just to flick it around the keeper.
"It's a big win. We've got a really difficult month coming up so to get the three points and to be in a position to build on that means everything at the moment."
Soldado also thanked the club's fans and his team-mates for showing their support to him after he came under fire in some sections of the media for his scoring record.
"I'm speechless really," added Soldado. "The reaction really meant a lot to me.
"The fans were unbelievable all the way through and also my team-mates as well. They've really supported me throughout this period."