Premier League: Michael Dawson believes Tottenham can secure a top-four finish
Michael Dawson is confident Tottenham can record their first Premier League win at Chelsea on Saturday night.
Last Updated: 05/03/14 3:37pm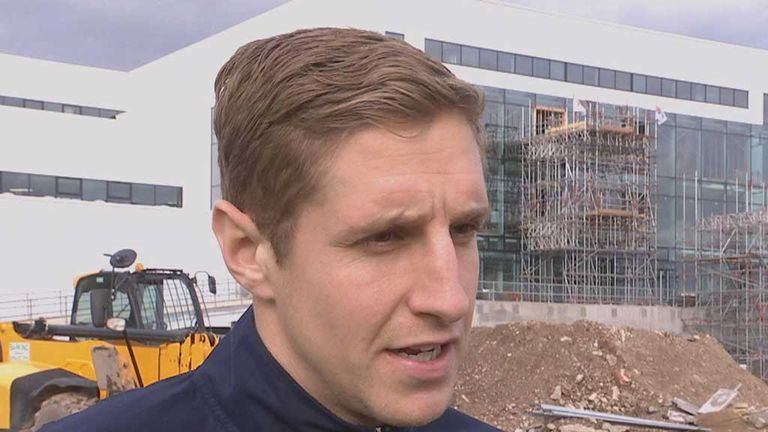 The Tottenham captain believes that Roberto Soldado's return to scoring form could be key as they bid to keep their top-four quest alive.
Dawson told Sky Sports News:"It had been a long time since we had won at Old Trafford - 24 years I think it was - but we went there and won two on the bounce so records are there to be broken and hopefully we can do that again on Saturday night."
Soldado scored his first goal in nine games as Tottenham beat Cardiff 1-0 last weekend to close the gap to fourth-placed Manchester City.
"It was massive for Rob to get the goal," said Dawson. "You can see what it meant for him and the fans from the celebrations. It took him a while to settle in because of the language but he is a top player and a top character.
"The top four is our aim. At the start of the season we set out our goals; to win a trophy, to be in the top four. We are still in with a great shout of doing that."
Tottenham University Technical college - of the which the football club is one of the principal sponsors - is being built next to White Hart Lane and is on course for a September opening; Dawson has been impressed.
"Looking at it, it's unbelievable," he added. "I've had a little tour to see and the work that has gone in and it is quite incredible. For the club to be involved in a development like this and to put something back in the community is fantastic."
Next up for Tottenham is an away match at Chelsea at the weekend and you can see it live on Sky Sports 1 and Sky 3D from 17.00 on Saturday.