Europa League: Benfica's Eduardo Salvio not underestimating Spurs
Benfica winger Eduardo Salvio is not underestimating Tottenham ahead of their last-16 Europa League tie in Portugal.
By Franciscio Acedo
Last Updated: 20/03/14 5:01pm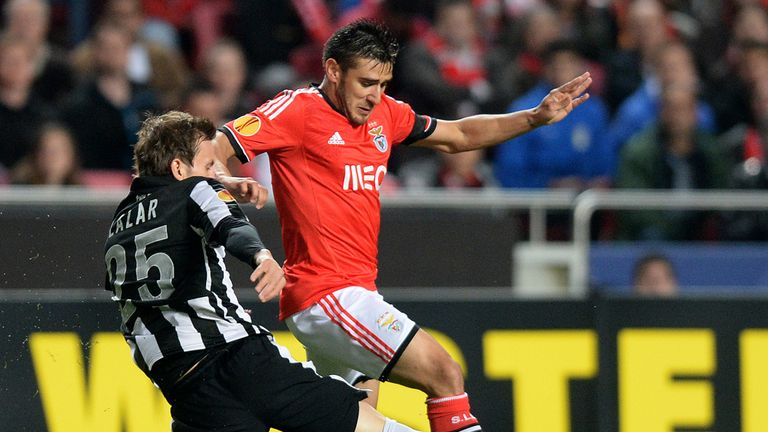 Tim Sherwood's side face a tough task following their 3-1 first leg defeat at White Hart Lane last week.
Salvio was out for that tie but is available for the return after featuring off the bench in the 4-2 win over Nacional on Monday, which extended Benfica's unbeaten run to 25 games in all competitions - including winning their last 10.
The 23-year-old knows it would be foolish to underestimate Spurs as Jorge Jesus' men bid to keep up their dream of winning the Europa League after the heartbreak of losing to Chelsea in last year's final.
Focused
He said: "Tottenham is a hard team and we need to be focused in this 90 minutes.
"I expect a big match and for it to be tremendously competitive from the first moment because Spurs need to win and to score goals.
"For us this is positive. To play defensively does not suit Benfica. We are developing a good system this season and we do not need to change that for this game.
"Our dream is to win the Europa League title. It is not easy but we are in a good way.
"We want to avoid a surprise."