Premier League: Tottenham boss Tim Sherwood getting plenty of support from within game
Tim Sherwood has revealed he is being given support by other managers in his quest to rein in his touchline antics.
Last Updated: 22/03/14 9:57am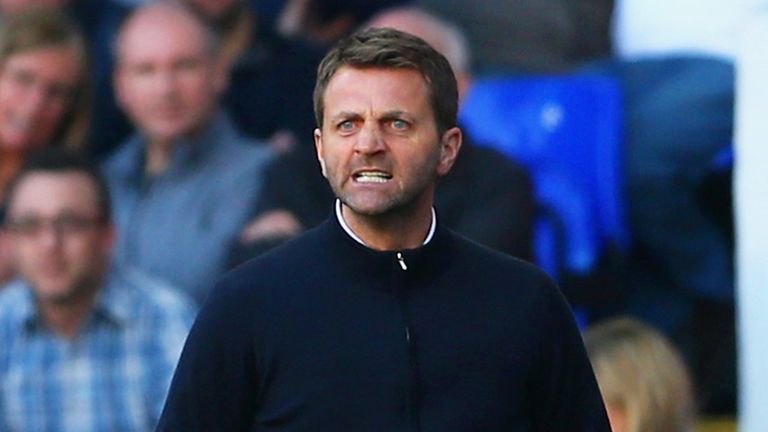 The 45-year-old was handed an 18-month contract by Spurs following the departure of Andre Villas-Boas but there has been continued speculation that Louis van Gaal is being lined up to take over in the summer.
"I've had so many well wishers in the game, especially English managers," Sherwood said.
"They all want me to do well. Ex-managers want me to do well.
"I feel the pressure of that because I really want do well, because I want to fly the flag for English managers. But I want to do it in my way.
"I know I'm in a privileged position to be given this opportunity at a big club and a lot of them start at a different level, but it hasn't spoilt their enthusiasm in wishing me well.
"It's a shame when you hear some people who should know a little bit better. It's a tough job."
Sherwood threw his gilet at the bench in a fit of pique during last weekend's north London derby defeat to Arsenal, just days after his spat with Benfica boss Jorge Jesus during a Europa League game.
"Until you've stood in that technical area, you don't really know. As much as I was close to it for many years, until you're there and the buck stops with you, you can't really comment," he added.
"I do respect the people who have been in there and told me. And the other ones who have just passed comment, then I would say to them 'you don't know'.
"I don't want to tell you who's contacted me but some people have given me a little bit of advice.
"But they know that I'm my own man and I'm not going to be anyone different and that's absolutely right. If I can try and be a bit calmer and not manage on emotion too much, I think it would help.
"Because I was allowed to sit up there and make a few notes and you see a different game up there. I'd never give a ball away by sitting up there."