Premier League: Christian Eriksen and Gylfi Sigurdsson savour Tottenham's win
Christian Eriksen and Gylfi Sigurdsson expressed their delight after helping Tottenham hit back to see off Southampton.
Last Updated: 23/03/14 5:20pm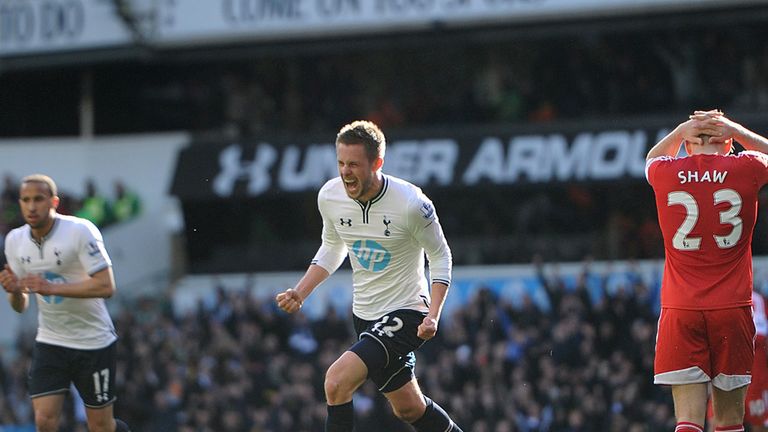 Spurs trailed 2-0 after 28 minutes but Eriksen reduced their arrears three minutes later before equalising at the start of the second half.
Sigurdsson then smashed in a stoppage-time winner from distance to secure victory and boost Tottenham's chances of qualifying for Europe.
"We were way better in the second half," Eriksen told Sky Sports.
"I think there is a lot of character in the team and I think that showed in the second half in the way we bounced back.
"Of course we are trying to play like the manager wants and we showed that far more in the second half than the first half."
Sigurdsson admitted that it was always a special feeling to come from behind and claim three points.
"I think it does feel better when you are 1-0 down or 2-0 down and then come back to win 3-2, especially at home," said Sigurdsson.
Speaking about his winning goal, Sigurdsson added: "A defender was running out so I didn't really have time to play it to the side and there were two minutes left so I went for the shot and connected really well with it."