Transfer news: Benoit Assou-Ekotto sees his future at Tottenham
Benoit Assou-Ekotto is staying relaxed over his future but admits he would like to spend next year back at Tottenham.
Last Updated: 27/03/14 3:30pm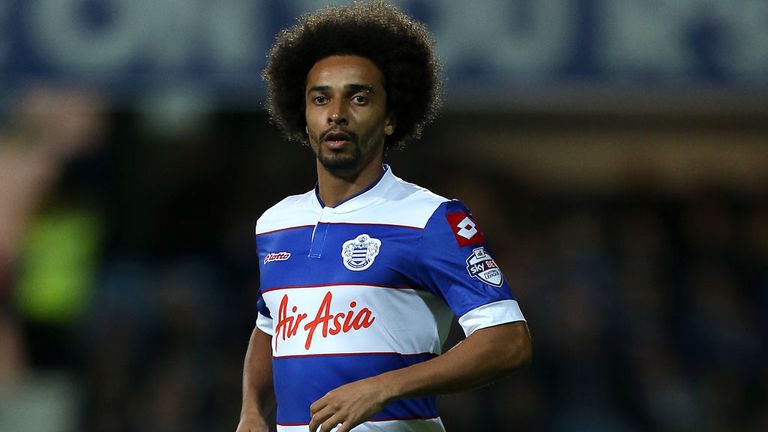 Assou-Ekotto has a year remaining on his Spurs contract but it remains to be seen whether he still figures in the plans of boss Tim Sherwood after spending this season on loan with Queens Park Rangers in the Championship.
The Cameroon left-back says he would relish the opportunity to play in the Premier League again, and believes he has unfinished business at White Hart Lane.
"As many people know, Tottenham are a good club and if I can finish my contract there, cool," he said in the London Evening Standard.
"If people don't want me there, then I will have to find another club. But my first target is to stay at Tottenham."
"I prefer to play in the Premier League. The ball in the Premier League is more on the floor."
Assou-Ekotto's immediate focus is on helping QPR gain promotion, although it looks like they will have to go through the play-offs as they are currently 10 points off second-placed Burnley with just eight matches remaining.
"There are eight games left and for us they are eight finals," said the 30-year-old. "We will try to win every game. If we don't have to play the play-offs it would be perfect for us.
"In the play-offs, even if you are confident about your players, there is still the risk [of missing out on promotion]. You never know if you will lose your concentration and lose a goal.
"But we have to be confident. If we participate in the play-off final then we have a chance. It will be the team who is more focused who will have more chance."
Assou-Ekotto thinks Harry Redknapp deserves great credit for the job he has done at QPR, and concedes that the manager was a key factor behind his decision to join the club.
"He's done a good job," the defender added. "He took a team on who was not his team and he had to work with them, so we will be qualified for the play-offs and if we are promoted everyone will say thank you to him. Everyone will be happy.
"I went to QPR because I know the way [Redknapp] works and I like the way he works. Harry being there was the main reason I signed."