Premier League: Gylfi Sigurdsson wants Tottenham to finish in top four
Gylfi Sigurdsson concedes the season will have been a disappointment if Tottenham fail to finish in the top four.
Last Updated: 28/03/14 3:57pm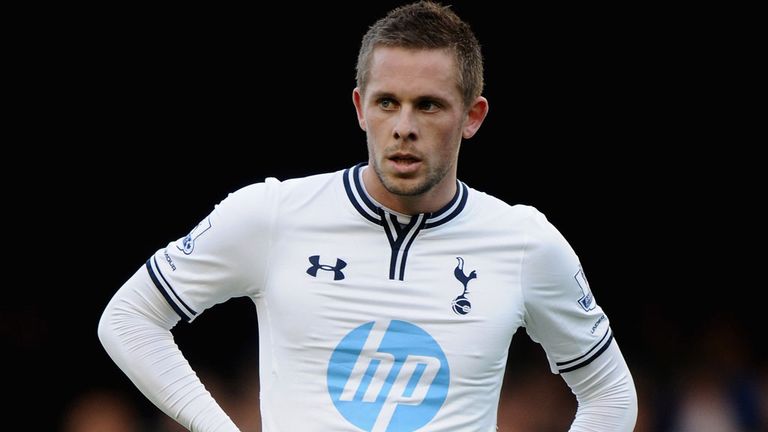 Spurs made their UEFA Champions League ambitions clear ahead of the season following a flurry of big-money signings, financed by Gareth Bale's departure for Real Madrid.
But before the new additions properly settled at White Hart Lane manager Andre Villas-Boas was sacked in December.
Current boss Tim Sherwood has endured a topsy-turvy time, but Sigurdsson is hoping his late winner in Sunday's 3-2 comeback victory over Southampton will be a turning point.
"It will be a disappointment if we don't finish higher than fifth," Sigurdsson said.
"We brought a lot of players in last summer and we know it's going to take time.
"It depends on some of the players coming in - some of them fit in straight away, some need a few months or a season just to get used to English football.
"That's life. If we can finish in the top four, it will be fantastic.
"Would continuity help us for next season? I don't see why not. There are fantastic players here and we have good staff all around.
"If we start next season well, then everything is possible. Most of the new players will be in their second season so they will be used to English football by then and they will have settled in."