Premier League: Tottenham boss Tim Sherwood focused on West Brom
Tottenham boss Tim Sherwood avoided questions about his future and instead chose to focus on their game with West Brom.
Last Updated: 12/04/14 2:35pm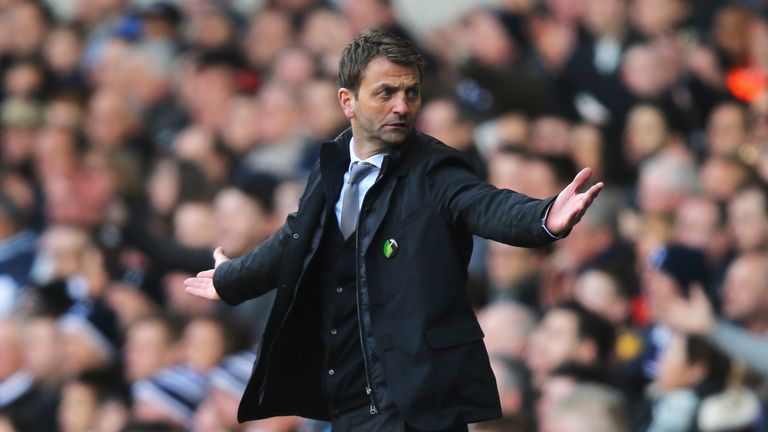 Sky sources understand he will be sacked in the summer, regardless of where Spurs finish in the Premier League.
But Sherwood gave little away and refuted suggestions his players had been affected by the speculation concerning his position at White Hart Lane.
"I am concentrating on the game tomorrow because it is very important for us," he said.
"Those questions (concerning his future) are not for me to answer, it is just for me to worry about the football matches and hopefully trying to win the next five games for Tottenham.
"That will iron itself out in due course. I just need to worry about preparing the team. We have had a good week's training on the back of a good result against Sunderland.
"Since I came in the speculation has never eased, I have always fended off the questions. I don't see a difference from the first day I took training to this morning."
Sherwood denied suggestions he had been offered the chance to return his old job as the club's technical co-ordinator if he were to be sacked.
"I haven't had a discussion regarding that with anyone at the club," he added.
He also shrugged off reports linking him with the role of Norwich boss, where Neil Adams has just taken over from former Tottenham defender Chris Hughton.
"Enough people have poached for my job while I have been here and I think it's disrespectful, so I wouldn't start doing that with someone else's job," he said.