Premier League: Tottenham boss Tim Sherwood angry with defending in West Brom draw
Tottenham boss Tim Sherwood lamented his side's defending in the 3-3 draw with West Brom at The Hawthorns.
Last Updated: 12/04/14 7:57pm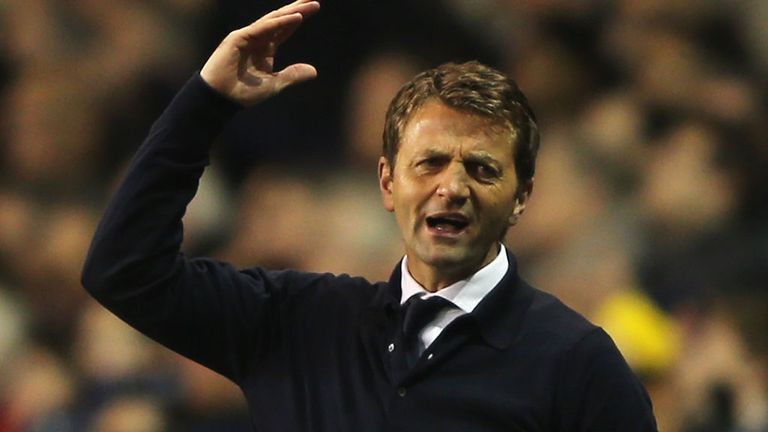 After conceding three goals in the opening 31 minutes, Spurs looked to be heading for their fourth away defeat in a row at The Hawthorns, but the visitors stormed back to earn a point.
However, despite a spirited showing, Sherwood was very unhappy with his side's defending in the first half.
"Ridiculous goals to give away, in the manner we did," Sherwood told Sky Sports.
"But even at 3-0 I still thought we could win it and I am disappointed we didn't.
"It was the most one-sided game I have been involved in."
Sherwood did reserve praise for the visiting fans, who have voiced their discontent of late.
"I just want to thanks the fans for travelling here," he added. "They would have been disappointed after Liverpool, but they stayed with us today.
"They believed we would get back in it and it was only a matter of time until we took our chances."
Meanwhile Christian Eriksen, who netted a wonderful equaliser in stoppage time, praised Tottenham's spirit.
"We had our chances in the first half, but we gave three goals away and it looked like it was going to be a long afternoon," Eriksen told Sky Sports.
"Everybody was a bit nervous. I think we wanted to prove that we are a good side, and in the second half we did that.
"We should play like we did second half all the time."