Hugo Lloris says Tottenham can't get any worse after torrid campaign
Hugo Lloris admits it will be difficult for Spurs to be any worse next season following a torrid league campaign.
Last Updated: 24/04/14 3:01pm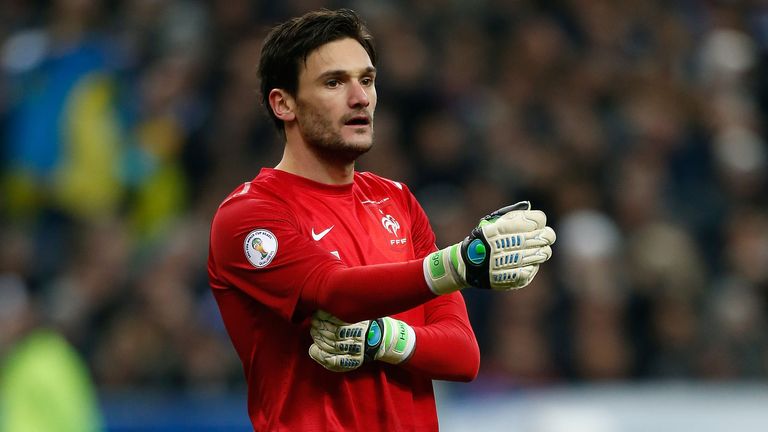 Hopes were high at White Hart Lane for a successful bid for a top-four finish after they made seven high-profile signings to offset the sale of Gareth Bale to Real Madrid last summer.
But with none of the seven players having played in the Premier League before, it has been a season of transition in north London, with Andre Villas-Boas paying the price of several heavy defeats when he was sacked in December.
Tim Sherwood has not been able to improve the club's fortunes, with more embarrassing defeats since the New Year, and fans' dissatisfaction has grown through the season as the club battles to secure a Europa League spot.
Lloris shares the fans' frustrations and says the players must show more character next term.
"This season we had a good start, but after the defeat against City away we lost a bit of confidence," said the France international.
"After that we were in trouble, especially in the concentration. We conceded a lot of goals after individual mistakes and you know when you play against top teams it is too difficult to come back in the game.
"When you play a team at the bottom of the league or the second half of the table, you have a chance to come back as we did against West Brom, as we did again against Fulham.
"But we have to improve, we know this season that the top-four, top-five teams were better than us so we have to keep working and hope to be better next season. It will be difficult to do worse, especially against the top four or five teams.
"I mean, we conceded a lot of bad defeats. This season we had sometimes the feeling that we gave up. We can't allow this kind of behaviour. We have to show more character.
"We did it in different games but we have to keep our mentality at the best level because in this league you have to be 100 per cent every time you play.
"It's strange because we have a feeling that we can play at a very high level. But we can also play at a very bad level during the same game. It has put us in trouble a lot of times this season.
"I think all the players in the squad have the ambition to play in the Champions League. It is the ambition of the club as well.
"The fans expect this competition but we are in the Premier League and it is not easy to get a ticket."