Tim Sherwood hits out at managers touting themselves for his Tottenham job
Tim Sherwood has revealed his frustration at people touting themselves to replace him as Tottenham manager.
Last Updated: 28/04/14 11:11am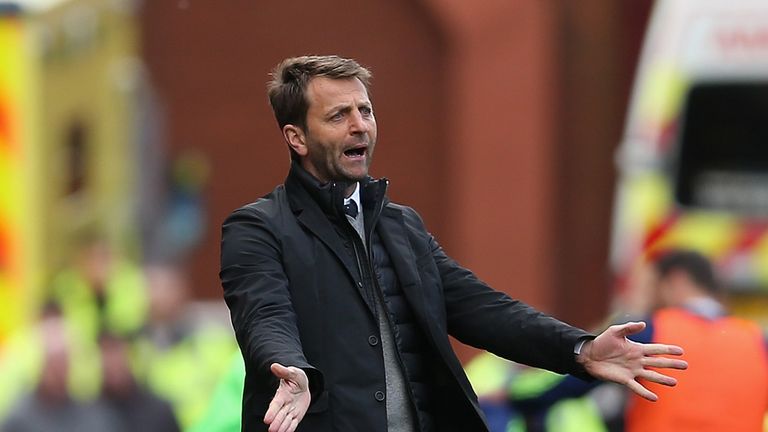 It is widely expected that Sherwood will be replaced in the summer, with the likes of Louis van Gaal, Glenn Hoddle and Mauricio Pochettino all linked with taking over at Tottenham.
Sherwood admits he finds the constant speculation over his future annoying and is disappointed to see other people connect themselves with his job.
"Every press conference I do it's 'this manager's coming in ... Van Gaal ... then [Glenn] Hoddle, this one and that one'," said Sherwood.
"Some of these managers are actually touting themselves for my job. I don't think that's right.
"It's something that doesn't sit well with me. If anyone ever asks me about another job I just tell them that they've got another manager.
"Until they haven't got a manager and until I haven't got a job, say nothing.
"It's always about me keeping the seat warm for someone else. I am [doing that], but the seat is getting quite hot."
Tottenham kept up their hunt for a place in the Europa League next season with a 1-0 win at Stoke on Saturday and two more victories would take Spurs to 72 points, equalling last season's record haul and Sherwood hopes it is good enough to keep him in charge.
"I've done all right, you know, it's been hard," added Sherwood.
"I've had to keep my discipline, I suppose, and my dignity, pride and just get on with the job.
"That's all I've tried to do. It is an honour to manage this football club and long may it continue."