Tottenham deny contact with other clubs following link to Ajax coach Frank de Boer
Tottenham have denied making any approach to other clubs regarding their coaching staff.
Last Updated: 30/04/14 2:06pm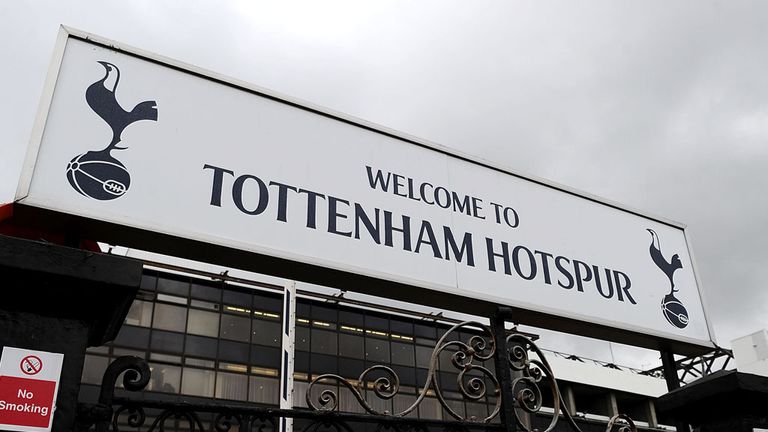 The Premier League club are reportedly searching for a new manager to replace Tim Sherwood, who is not expected to complete the final year of his 18-month contract at White Hart Lane.
Dutch champions Ajax said on Tuesday that Spurs contacted the club last month over the availability of their manager Frank de Boer.
De Boer, who at the weekend led the Amsterdam club to a record fourth straight league title since taking over in 2010, also claimed there had been contact.
The former Ajax and Netherlands defender told national broadcaster NOS: "Spurs have made an approach. I'm going to listen and talk. Then I'll make my feelings known.
"At this moment I have had absolutely no contact with other clubs. I've said to (director of football) Marc Overmars that until May 3 I'm not going to think about it - I'm busy with Ajax.
"I know that Tottenham are a beautiful club with a beautiful history. I want to add something to a club, so that people can say that they see the hand of Frank de Boer.
"Liverpool are a good example of this with Brendan Rodgers."
However, on Wednesday, Tottenham were adamant that no contact had been made.
Spurs said in a statement on their website: "Reports that we have made approaches to other clubs regarding coaching staff are wholly inaccurate.
"We have NOT contacted any club regarding coaching appointments.
"We regret that a statement such as this is necessary, however we feel it is important to clarify matters."