Tottenham legend Ray Clemence backs Tim Sherwood to continue
Tottenham legend Ray Clemence believes Tim Sherwood should be afforded another season as manager.
Last Updated: 30/04/14 3:00pm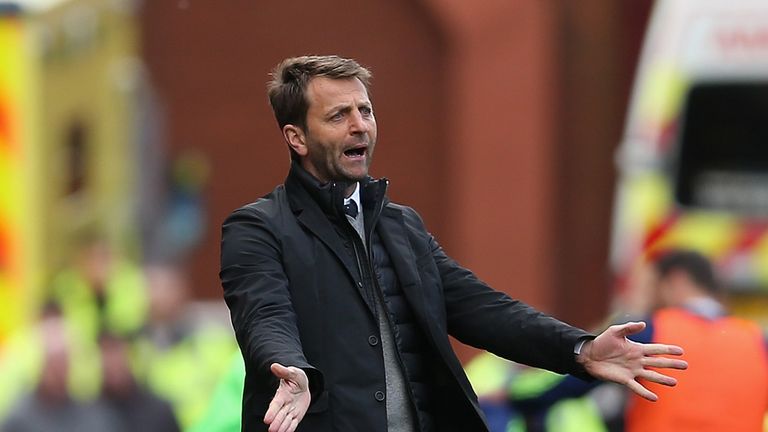 The club had previously stated their intention to review the 45-year-old's position at the end of the season but on Tuesday, Dutch club Ajax claimed Spurs have already asked permission to approach their manager Frank de Boer.
Tottenham were quick to label the claims "wholly inaccurate" and Clemence, who made 330 appearances for Londoners, is concerned at rumours suggesting Sherwood could be shown the door after less than six months in charge.
Clemence said: "I would hope he would be given a bit more time. Tim has a good record compared to (Arsenal manager) Arsene Wenger, and (Everton boss) Roberto Martinez.
"Wenger has been offered a new contract, everyone talks about how well Martinez has done, but everyone is talking about Tim - who has nearly done as well as they have towards the back end of the season - getting the sack. It really is a strange world we live in.
"All of us that have been involved want to see as many English coaches and managers being involved at the top clubs. There is an obsession at the moment that foreign is better.
"But you just have to look at someone like Brendan Rodgers at Liverpool. He has done a fantastic job."