Transfer news: Andrija Balic set to stay but Mario Pasalic is leaving Hajduk Split
Andrija Balic's father insists that his son is not yet ready to move abroad, after being linked with a move to England.
By Jure Bohoric
Last Updated: 08/05/14 11:52am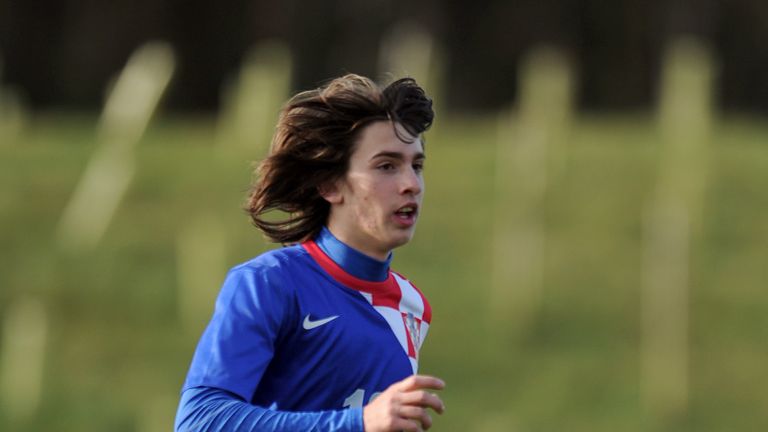 Tottenham have reportedly been keeping close tabs on the 16-year-old midfielder, who made his first-team debut for Hadjuk Split earlier this year.
But despite the reported interest, the player's father Ivica - who also acts as his agent - insisted they were not yet looking to move.
"We, his family, are no barrier for his transfer abroad, but me and my wife would like to see Andrija stay at Hajduk and develop even more before going somewhere else," he told Sportske Novosti.
"Maybe clubs are talking, but nobody asked me about my opinion. Andrija is only 16 years old and right now he is not ready to go abroad.
"If Hajduk must sell him because of financial problems, maybe it would be the best for everybody that Andrija would stay in Split as a loaned player.
"We just want all the best for Andrija, that he will develop as a player completely. We are not looking for easy income, we would like to see Andrija to play at least one season for the Hajduk senior team."
Pasalic
Balic's team-mate Marijo Pasalic is in a different situation, as he has already agreed a deal with Chelsea - but has remained with Hajduk until the summer.
Pasalic has been linked with summer switches to Lazio and Napoli, and Chelsea's director of sport Michael Emenalo has been quoted in the Italian media suggesting a move is likely.
"Mario has outgrown Hajduk and in the summer he has to move to a bigger club. That is the only way for him to one day play at Stamford Bridge," Emenalo is quoted as telling the Italian press.
The player's agent Ivica Loncar confirmed that he will link up with Chelsea this summer.
"For two weeks in the summer he will probably train with Chelsea and at the end Jose Mourinho is the one who will have the last word about his future," confirmed Loncar.
Chelsea finalised a deal for Pasalic in January, although he will not actually become a Blues player until this summer.