Tottenham midfielder Paulinho praises the quality of the Premier League
Tottenham Hotspur midfielder Paulinho has praised the Premier League following Brazil's World Cup call-ups.
By Paulo Freitas
Last Updated: 11/05/14 1:31pm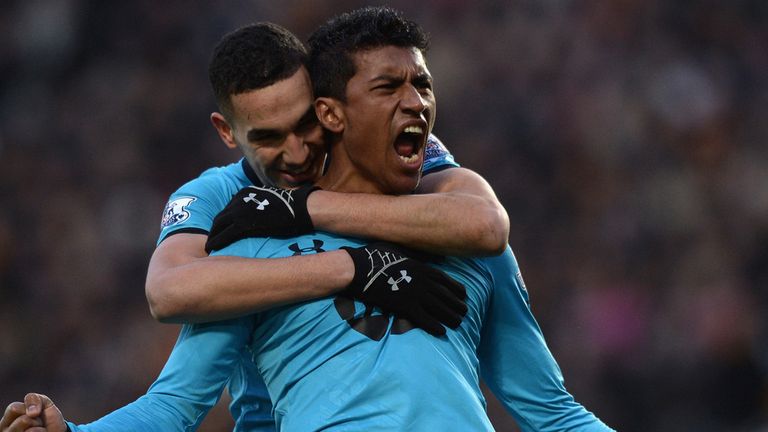 Paulinho was one of six Premier League players named in Luiz Felipe Scolari's 23-man squad.
He is joined by four Chelsea players - Oscar, Ramires, David Luiz and Willian - and Manchester City's Fernandinho in Brazil's quest to win the World Cup on home soil.
He told Lancenet: "I see that the Premier League is growing and year after year their players are doing their job the best way they can."
Paulinho, who has been linked with a summer move to Chelsea, joined Spurs from Corinthians last summer.
He is advising his Brazilian team-mates to make the most of their time in England while they can.
He said: "It's not because the players that were called up play here, but this is one of the strongest leagues in the world and we have to enjoy the Premier League."