Tottenham chairman Daniel Levy is 'going around in circles', says Clive Allen
Clive Allen has questioned whether Tottenham chairman Daniel Levy knows what he's doing in hiring a new manager.
Last Updated: 16/05/14 7:42am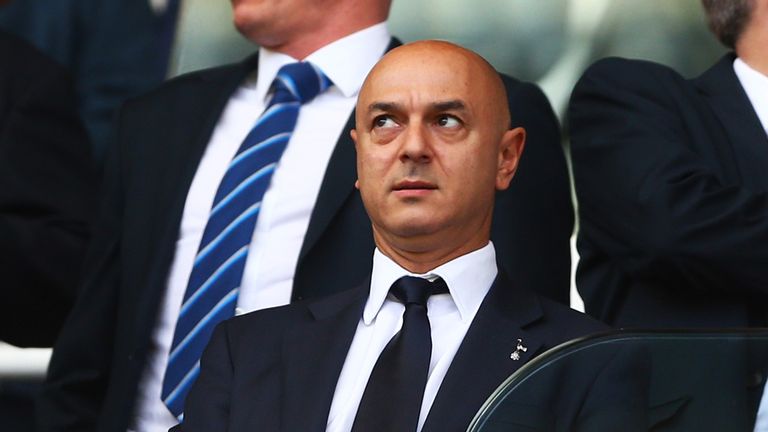 Allen, who was an integral part of the club's coaching staff until Harry Redknapp was sacked in 2012, believes the club's hierarchy are "going around in circles" in their quest to make Tottenham a top-four club.
Levy has hired and fired nine managers during his 13 years at the helm and has been criticised for sacking both Andre Villas-Boas and Tim Sherwood this season.
And, as Levy reportedly chases Ajax boss Frank de Boer and Southampton's manager Mauricio Pochettino, Allen says whoever the next man is faces a huge task ahead of him to please the Tottenham supremo.
"I'm not quite sure the club hierarchy know which way to turn," he told Sky Sports.
"They're in very difficult situation and one that they've been in too many times before in the last couple of years.
"They need to give someone some time to find some stability and find some direction because at the moment they're just going around in circles.
"It has to be someone with a very strong personality, and they have to be experienced for the size of the club and the magnitude of task ahead.
"And then they will have to be able to integrate young players with experienced ones.
"It's so tough to get into the top four and play Champions League football. They just about have to have all the credentials to bring the club where they want to be."