Gary Mabbutt says Tottenham on the right track with Mauricio Pochettino
Former Tottenham captain Gary Mabbutt believes the appointment of Mauricio Pochettino will enable them to move forward.
Last Updated: 27/05/14 10:28pm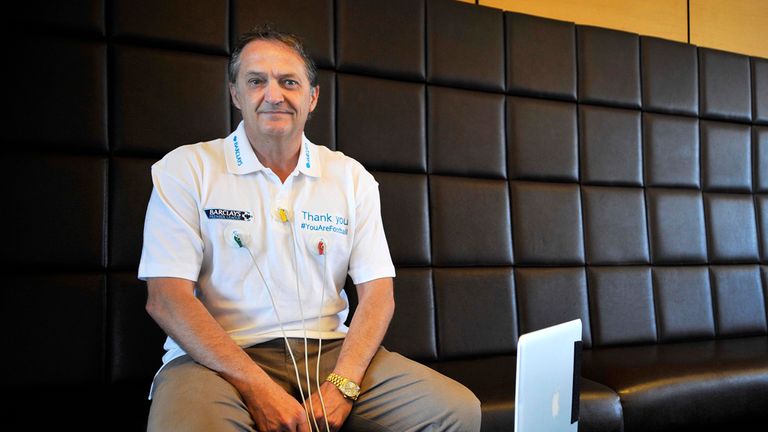 Pochettino has signed a five-year deal to succeed Tim Sherwood as head coach at White Hart Lane after resigning as Southampton manager on Tuesday.
And Mabbutt feels Pochettino's track record of developing home-grown talent bodes well for the future at Spurs.
"After what happened this season, with all the changes, the chairman obviously wanted to get a manager in place to carry the club forward," Mabbutt told Sky Sports News.
"Pochettino loves attacking football, he brings through young players - I think it's a very exciting appointment.
"If you look at Pochettino's record at Espanyol and Southampton he's tried to bring young players through from the academies and if you look at Tottenham at the moment, they have some fantastic youngsters coming through the ranks.
"We also have a first team squad full of players with potential that has to be nurtured - and he seems to be the person that could put all that in place.
"There's been a lot of speculation over the last few months with the likes of (Louis) Van Gaal and (Frank) De Boer but as a young manager coming through I think he fits all the criteria that the club were looking for.
"You can be sure that Daniel Levy will have done all the background research on Pochettino before making his decision.
"I think the fact he's been given a five-year contract shows that the chairman sees this as a long-term project so that plans can be put in place to take the club forward."