Tottenham to unveil Mauricio Pochettino as new manager after World Cup
Tottenham will not unveil new manager Mauricio Pochettino until the start of pre-season.
Last Updated: 28/05/14 7:07pm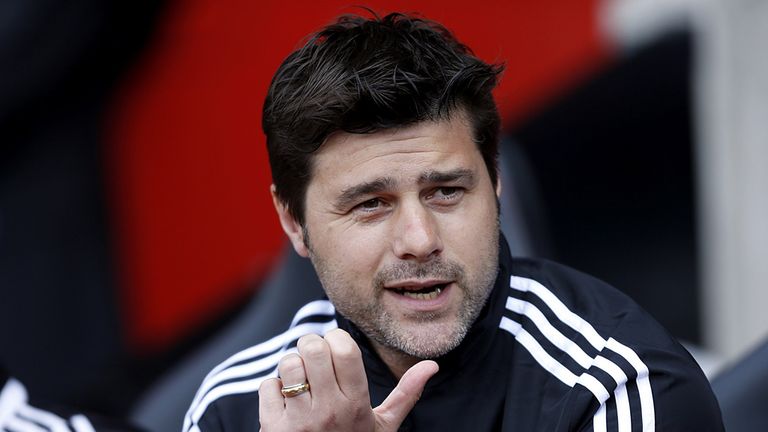 Pochettino was appointed as Tim Sherwood's successor on Tuesday, signing a five-year deal after resigning his post at Southampton.
Spurs will not consider holding a news conference until the start of July, when players who are not still involved in the World Cup will report back for training.
Pochettino's first pre-season with the club will include a tour of the United States, with Tottenham taking on three Major League Soccer sides.
They face the Seattle Sounders on July 19, Toronto FC four days later - when former Tottenham favourite Jermain Defoe could be in opposition - and the Chicago Fire on July 26.
Tottenham chairman Daniel Levy is delighted to have brought Pochettino to White Hart Lane, telling Sky Sports News' Jim White: "We narrowed it down to five candidates, though it was a very hard decision.
"But Mauricio came out on top. He came across incredibly well.
"He was extremely dignified. Now the hard work starts. We have all got to work together and make the club a better club.
"Also, we have a man who knows the right balance between experience and youth - in the new world of financial fair play, that's very important."
Pochettino added: "This is a club with tremendous history and prestige and I am honoured to have been given this opportunity to be its head coach.
"There is an abundance of top-class talent at the club and I am looking forward to starting work with the squad.
"Tottenham Hotspur has a huge following across the world and I have great admiration for the passion the fans show for this team.
"We are determined to give the supporters the kind of attacking football and success that we are all looking to achieve."