Premier League: Mauricio Pochettino will succeed at Tottenham, says Gary Mabbutt
Gary Mabbutt believes Mauricio Pochettino has what it takes to lead Tottenham to a top-four finish next season.
By David Board
Last Updated: 29/05/14 10:29am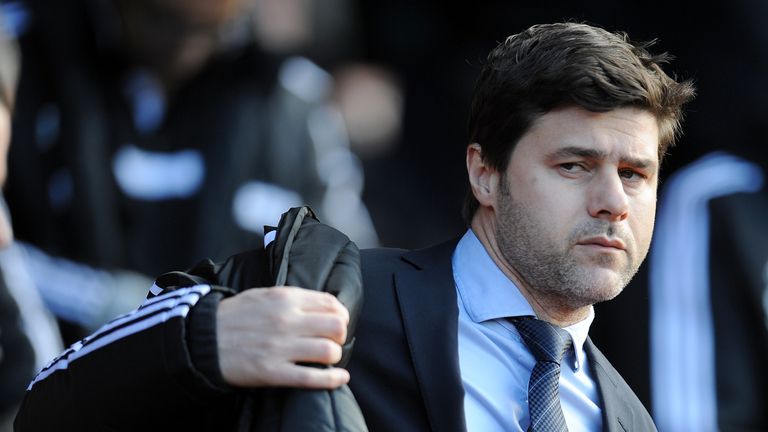 Pochettino has signed a five-year deal at Tottenham and Mabbutt, who made 619 appearances from 1982-1998, says that he is, "very excited by the appointment".
Speaking to Sky Sports News, Mabbutt explained that Pochettino's style of play will be instrumental for the 2014/2015 season.
The Argentinian is known for his, "high tempo, attacking play" and has proved this with both Southampton and Espanyol.
Mabbutt believes that Daniel Levy has made the right decision in appointing Pochettino, who is known for his ability to develop younger players.
Mabbutt feels Tottenham, who have missed out on Champions League qualification in four straight seasons, should be challenging at the top consistently, and he said: "Putting a sustained challenge every single season for a Champions League place and putting pressure at the top of the table."
Spurs brought in seven new players at the start of the season and Mabbutt admits that Tottenham had, "high expectations" of the new players they brought in.
He said: "Everyone thought we were going to see an overnight transformation.
"Trying to get seven new players to fit into a new club, coming into a new environment, players without Premier League experience was a very big ask.
"Last season, I honestly felt that Pochettino was one of the top managers in the Premiership."
Southampton supporters were pleased with the way Pochettino's teams played last season, when they finished eighth, and Mabbutt hopes he brings that to White Hart Lane.
"They felt that the style of football they were playing, the way that he transformed the team, the way he got the team working as an excellent team unit, as well as getting all the abilities out of the individuals," he added.
Mabbutt's former team-mate Paul Miller has also welcomed the arrival of Pochettino and has called on Daniel Levy to give him time to put his stamp on the club.
Miller said: "I hope so, we all heard the big names branded about, with the delay there was even talk of Carlo Ancelotti after the European Cup win but I think Daniel Levy has gone for a young guy.
"He's still to prove it but he'll obviously be hungry but he has been good working with young players on limited budgets.
"We have had too many managers in the last ten years, I think we all know that, all we want now is to give somebody a couple of years and four transfer windows, let him make his own impression and impact on the team and then ask the question later.
"This six month - three month thing that is happening with managers has got to stop because you don't have continuity and that is a problem for the players."
Darren Anderton is another former Spurs player who is happy with Pochettino's appointment and he hopes the Argentine is given the chance to make his mark.
"I think he'll be great at some point," said Anderton.
"He's a very good manager but they've got to give him time; give him a chance to bring in the players he wants.
"The fans have been starved of success for too long but they have got to be patient.
"They've just got to give him time. There are exciting times ahead."