Mauricio Pochettino's appointment as Tottenham boss is a good choice, according to Christian Gross
Former Tottenham boss Christian Gross believes Mauricio Pochettino's appointment by his old club is a positive step.
Last Updated: 28/05/14 3:10pm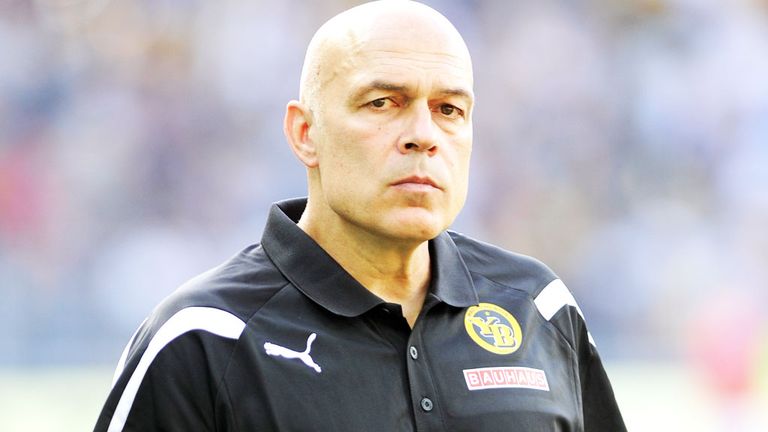 Pochettino signed a five-year contract at White Hart Lane on Tuesday, and replaces Tim Sherwood following his short-spell in charge of the club.
The 42-year-old has made a strong impression in English football since former Southampton chairman Nicola Cortese brought him to the south coast in January 2013.
Pochettino has been lauded after changing training methods and the team's style of play, as Southampton finished eighth in the Premier league.
Gross was in Tottenham boss during the 1997-98 season, but was dismissed after just nine months in the job.
And Pochettino becomes the 14th man to fill the manager's chair in the 16 years since Gross left the London club.
Speaking to Sky Sports News, Gross said: "First of all I'm sad for Tim Sherwood because he has quite a good record when he managed Spurs last season, and I'm quite happy for Pochettino because he did extremely well with Southampton.
"I guess he deserves a chance to become manager with a huge club like Spurs.
"I remember two years ago the former chairman at Southampton wanted to absolutely change the philosophy of coaching and training, so he put in Pochettino from Spain. And he made a big impact with this team.
"First of all they had no problems to get safe in the Premier League, and this year was an extremely good year. I know Cortese wanted to be in the top 10, and they got eighth, so that's a tremendous result.
"So I guess Pochettino has the capacity to repeat this performance, and to better because (Tottenham) want to finish in the top four."