Premier League: Tottenham goalkeeper Brad Friedel signs new one-year deal
Last Updated: 09/06/14 5:42pm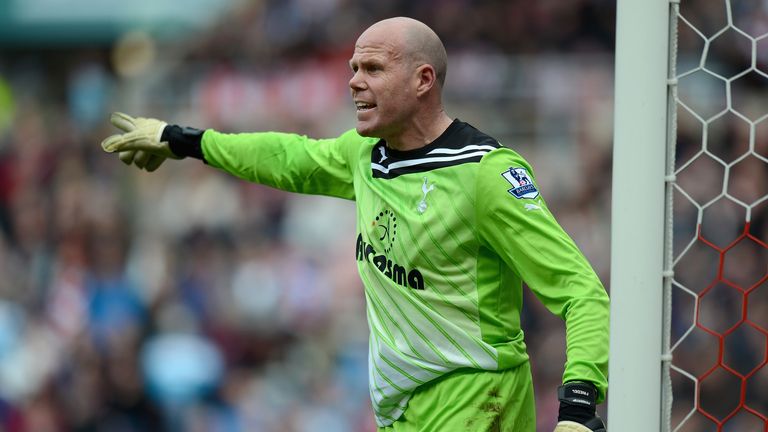 Brad Friedel has signed a new one-year deal with Tottenham Hotspur.
The veteran goalkeeper, 43, who has been at White Hart Lane since 2011, will also take on a new ambassadorial role for Tottenham, focusing on North America.
He will be involved in the club's global coaching programme and will work with 30 supporters clubs across Canada and the United States. 
Friedel, who has made 67 appearances for Tottenham, has enjoyed a 17-year career in the Premier League representing Liverpool, Blackburn Rovers and Aston Villa before moving to Tottenham. 
He became Tottenham's oldest player in May 2012 when he played in the Premier League game at Bolton aged 40 years, 350 days, surpassing the mark previously set by Jimmy Cantrell, who was a day younger than Friedel when he made his final appearance in 1923.
He was capped 82 times by his country, and appeared in two World Cup Finals.