Tottenham striker Emmanuel Adebayor recovering in hospital after contracting malaria
Last Updated: 15/07/14 2:15pm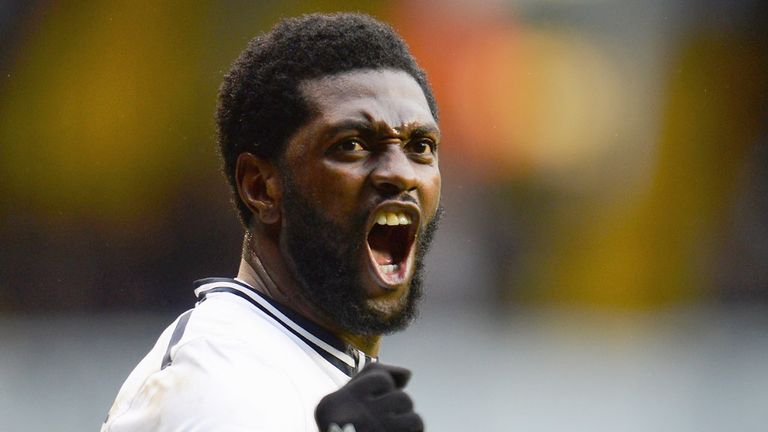 Tottenham striker Emmanuel Adebayor is recovering in hospital after contracting a mild bout of malaria.
The Premier League club revealed the news in a statement on their official website on Sunday night and the 30-year-old, who returned to pre-season training last week, is expected to be released from hospital on Monday.
The Spurs statement read: "The Togo international was admitted to hospital on Saturday after reporting feeling unwell to our medical staff.
"A swift diagnosis meant the disease was detected at an early stage and he is responding well to treatment.
"The striker is expected to be released from hospital tomorrow and will then require a minimum of seven days before returning to training.
"The player has been advised not to travel on medical grounds, which means he will be forced to miss our pre-season tour of North America."
Adebayor enjoyed a fine season for Tottenham last term after Tim Sherwood replaced Andre Villas-Boas as boss and will be hoping to impress the new man at the helm, Mauricio Pochettino.