Premier League: Mauricio Pochettino looking forward to Spurs' clash with Liverpool
Last Updated: 30/08/14 1:31pm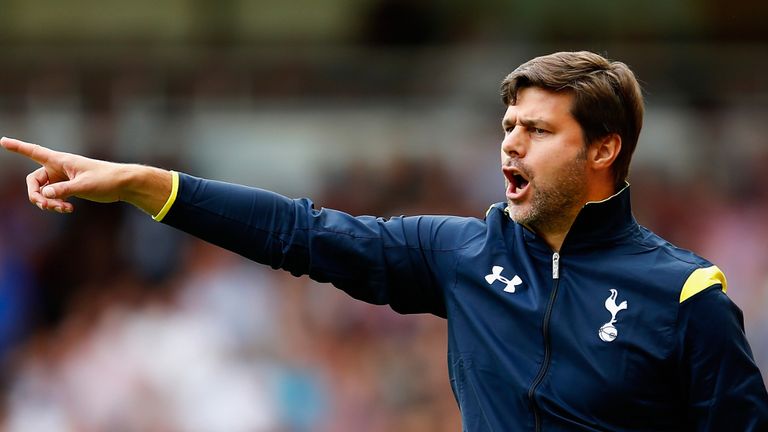 Tottenham boss Mauricio Pochettino expects Spurs to treat Sunday's clash with Liverpool exactly as they have their first few games of the season.
They opened the third weekend of the Premier League season top of the table, having beaten West Ham and QPR, and they were impressive 3-0 winners over AEL Limassol in the second leg of their Europa League playoff tie at White Hart Lane on Thursday.
Pochettino is delighted with the way things have started for him at the club but he is not looking to make any changes in approach ahead of their toughest game of the season so far.
"We are looking forward to Sunday," he said. "I think it is a great game, a tough game. We are looking forward to it. We will try to win the three points.
"For me, all games are a big test. It is true that Liverpool were second last season and they have invested a lot of money on buying different players.
"Yes, it is a big test but we need to put in place a mentality to get three points. We need this mentality for Sunday like we had in the last games.
"We are in the beginning of this project. Only two months I have been at Tottenham.
"Liverpool have played the last two seasons in the same way, but without any doubt we try to put our philosophy to try and win the three points. That for us is important.
"It is a tough game, a good game to enjoy but in the end I think both teams will try to play in the same way, in the same philosophy. I think it is good for our supporters and football people."
Watch Spurs take on Liverpool live on Sky Sports 1 HD on Sunday from 12:30pm - kick-off is at 1:30.