Kean earns Rovers backing
Venkatesh Rao has put his 'full confidence' behind manager Steve Kean as Blackburn battle relegation.
Last Updated: 19/04/11 8:37pm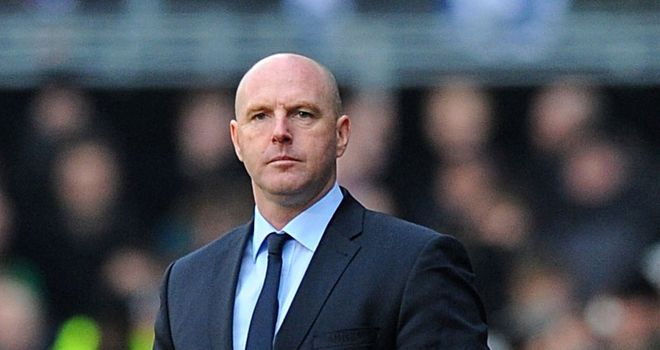 Blackburn co-owner Venkatesh Rao has put his 'full confidence' behind under-fire manager Steve Kean as Rovers battle relegation.
Rao admits he has concerns over his side's current predicament, with the Lancashire club currently sitting 16th in the Premier League and just two points clear of the drop zone after a run of nine games without a win.
But the co-owner has given Kean his full support, insisting he is the right man to keep Rovers up this season.
Positive
Rao said: "If I said I was not concerned, that is wrong, but at the same time I am very positive towards the manager and my players.
"I have full confidence in them.
"The way they have been playing, there are good times and bad times.
"I think we have to stand behind the manager and the team and they will come out of it."
Kean has won just three of 16 league matches since being appointed after the controversial sacking of Sam Allardyce by the Rovers owners last December.
Rao and his brother Balaji took charge of the club in November when their company, Indian poultry giant Venky's, completed a £23million takeover.
Venky's are yet to win over some sceptical supporters, but Rao has asked for patience.
Serious
He said: "We are very serious. Each game we are watching very carefully out here.
"We are committed to each and every fan.
"If you give me some time - one year's time from now - we will surely prove it to you how serious we are.
"Whatever has to be done for the club and the players, in percentage or money-wise, it will be fulfilled."