Kean praises determined Rovers
Steve Kean was delighted with Blackburn's work ethic after a 2-0 win over fellow strugglers Wolves.
By Hayley Paterson
Last Updated: 10/03/12 7:31pm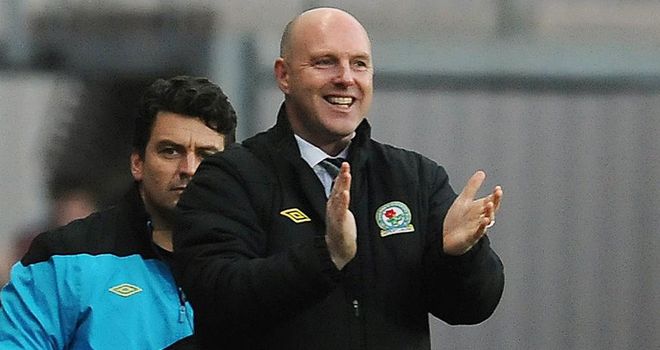 Steve Kean was delighted with Blackburn's work ethic following a 2-0 victory over fellow league strugglers Wolves.
Junior Hoilett bagged a brace to fire Rovers into 16th spot to put a bit of daylight between the Lancashire outfit and the bottom three.
Often criticised Kean has remained adamant that Blackburn could claw themselves out of the relegation zone and was happy with how his players have responded to the pressure as Terry Connor's Wolves slip deeper into the drop.
"I felt as though we probably should have got another couple of goals at the end," Kean said.
"What impressed me was the work ethic of our team, I think Junior Hoilett will get the headlines for his goals but I thought right from Paul Robinson, through the back four and the midfield working off the ball were really good at that gave us a platform to get that clean sheet we have been working so hard to get.
Happy
"I think fans get frustrated and we had a travelling support of 1,400 today and we have sent them home happy and there have been tough times this season where they have felt the performances were good but we weren't getting the points and we were all a bit frustrated.
"I can feel for Terry (Connor) but if you can just keep working hard and get back on the training ground and work through it, that's certainly what we have done."
With Hoilett's contract due to expire, his double will certainly mean Kean has even more reason to hold on to the tricky Canadian forward.
"We are hopeful we can get the required points tally and then we can go back to him and try to get back on track but at the moment we are just letting him play his football and hopefully we can get him signed if we get our points to make sure we are in this division," said the Scotsman.
Maturing
He went on: "We are hitting form at the right time. I think you can see from our group, and it's a very young group - I think it is the youngest in the Premier League - but they are maturing quickly.
"With young players you sometimes see wobbles but I think what you saw from our lads today was the energy and commitment off the ball and I think that's what impressed me because we always score goals.
"I think it's only six teams that have scored more than us and it was that clean sheet [that was eluding the team], and we got it today so it's been a fantastic afternoon for us."