Rover and out?
Phil Thompson told Soccer Saturday Blackburn lack the heart for a scrap after their defeat at Swansea.
Last Updated: 14/04/12 5:40pm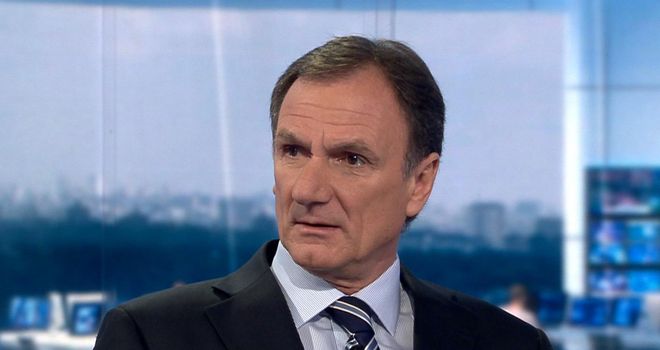 Swansea 3-0 Blackburn
Soccer Saturday analysis
Phil Thompson fears Blackburn lack the heart for a relegation scrap after watching their 3-0 defeat at Swansea.
Rovers remain three points from safety with four games left to play and after a performance at the Liberty Stadium which was described as "awful" in the Soccer Saturday studio, the prospects look bleak for Steve Kean's side.
Thompson praised the endeavour of midfielder David Dunn, but said the rest of the team lacked spirit and they were particularly poor at the back.
"Defensively they are all over the place," he explained.
"The game started and Swansea weren't great, but once they got into their stride it was just no contest.
"The biggest disappointment that Steve Kean will be looking at is that they had no heart for the battle.
"It was only David Dunn who had any sort off passion for this side. He played really, really well, but they got beat 3-0.
"It was at a canter for Swansea."
Baffled
Thompson was also baffled by some of Kean's tactical decisions in the second half, as key forwards David Hoillett and Yakubu were both withdrawn.
He suspects Hoillett may have been injured, but he could not understand why Yakubu - Blackburn's leading scorer - was substituted as they went in search of a goal to improve their goal difference.
"He could have stayed on. I just can't understand it," Thompson said.
"They'll just be happy that ahead of them nobody's taken advantage of it and they're still in with a chance. Maybe they were just keeping the goal difference down.
"Hoillett came off and I was wondering what he was doing coming off because he was the best player, but he had a feel of his hamstring as he came off. That must have been it.
"But there was nothing with Yakubu. David Goodwillie came on and went and stood on the right wing and left Anthony Modeste up front on his own.
"He needed a bit of support. You've got to go direct, but they didn't do anything like that, which disappointed me."
Rivals
The only consolation for Blackburn is that relegation rivals QPR lost at West Brom, while bottom side Wolves were held to a draw by Sunderland.
But with trips to Tottenham and Chelsea still to come, along with home games against Norwich and Wigan, Thompson fears for Rovers' survival hopes.
"There were a few of them that I was looking at and they didn't do it," he added.
"This is five defeats in a row after having a good spell. This is damaging.
"Ahead of them they'll be thrilled that QPR got beat at the Hawthorns, that's the only thing they could look at today.
"It was awful."