Blackburn are under more pressure to make a decision on manager Steve Kean's future after a local newspaper called for action
Blackburn's owners have come under more pressure over the Steve Kean saga after a local newspaper called for action.
Last Updated: 27/09/12 11:11am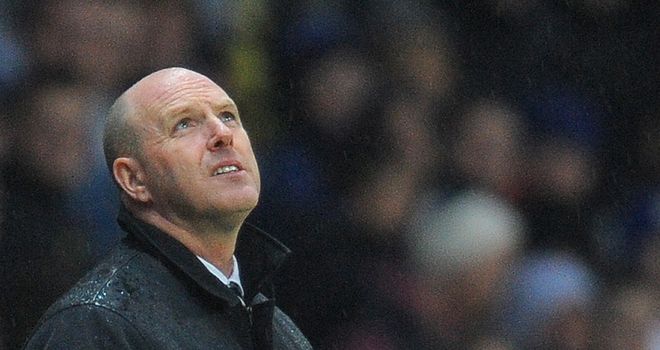 Kean, widely unpopular with Rovers' fans, is reported to be close to the sack despite Rovers having produced their best ever start in the Championship to sit third in the early table following relegation last season.
The club's director of football, Shebby Singh, set the boss a target of 16 points from the first seven games which he has failed to achieve.
Home attendances at Ewood Park are already down this season and fans are reportedly planning a boycott of the next home encounter against Wolves, with supporters having long called for Kean to be showed the door.
In a bold move, local newspaper the Lancashire Telegraph published an editorial on Thursday urging for owners Venky's to resolve the situation.
It read: "The Lancashire Telegraph is today calling for Venky's to end the farce surrounding Blackburn Rovers by taking decisive and immediate action on Steve Kean's managerial future.
"The current uncertainty hanging over the Ewood Park outfit has again turned this once proud club into a laughing stock and it simply cannot go on any longer.
"Rovers' owners need to make a clear statement on whether Kean is going to continue as their manager today, before the club's Premier League promotion aspirations are significantly damaged.
"Their decision should be a straightforward one as well with a large section of supporters making it clear they will not accept Kean as their manager."
The paper continued: "This has gone way beyond Steve Kean's abilities as a manager. This is now an objective matter that sees the club unable to go forward with the manager remaining at the helm.
"For the good of the club, Venky's need to end this circus now by taking the manager out of a situation that has become untenable.
"The longer this dithering and dallying goes on, the more the owners look like a management team that can't manage. More importantly, this illogical delay is grossly unfair to the fans, the players and yes, even to Steve Kean."