Shebby Singh says the new manager at Blackburn will be under pressure immediately
Blackburn Rovers' global advisor Shebby Singh has warned the incoming boss at Ewood Park that he must deliver results.
Last Updated: 12/10/12 9:50am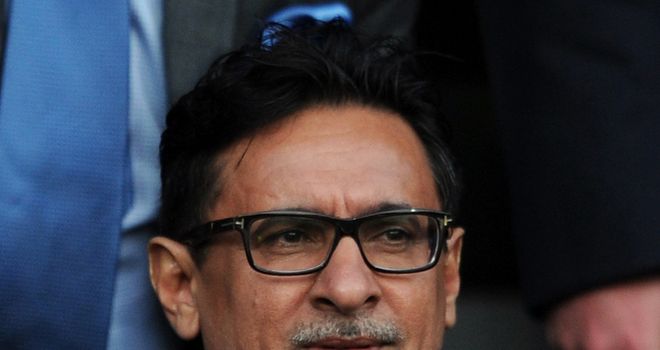 Steve Kean's ill-fated reign as Rovers manager came to an end on 28th September, with relegation out of the Premier League, a dip in Championship results and a lack of support in the stands costing him his job.
Kean found himself under pressure from the moment he inherited the reins from Sam Allardyce, and his successor will be forced to work under similar conditions.
Singh says a club looking to force its way back into the big time cannot afford to look long-term, with it important for the new coach, whoever that may be, to hit the ground running.
"The new manager must understand he will not have two or three seasons to build the club - he will be under pressure straight away," Singh told the Daily Mail.
"If he doesn't get it right we will have a chat about things. He doesn't have to worry about losing three games in a row at the start - because he's new we will give him a few more."
While making it clear that there is an expectation to succeed at Ewood Park, Singh insists he will not interfere in team affairs once a managerial appointment is made.
He added: "We don't want anyone to be frightened or worried about coming here. The objective is to build a team but it's not like going to a supermarket and picking a manager off the shelf.
"They don't have to worry, I'm not going to be the manager, I wouldn't insult other managers or coaches. I am in a supportive role. I'm not here to breathe down the new manager's neck, I'll be his biggest supporter."