Blackburn boss Henning Berg angry after his side lose to Bolton at Ewood Park
Henning Berg was unhappy after his side were beaten by Bolton in Wednesday night's Championship clash at Ewood Park
Last Updated: 29/11/12 8:43am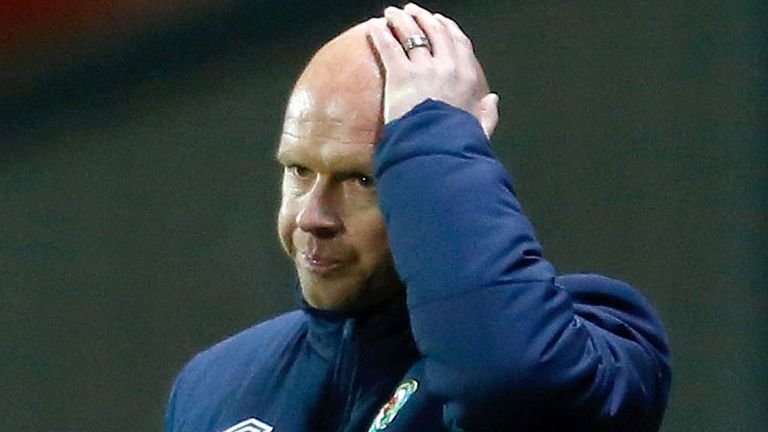 It was Rovers' second successive home defeat and the Norwegian could not disguise his annoyance.
"To start the game like we did was very, very surprising, I must admit," he said.
"We're playing a local derby, we're playing against a team we played in the Premier League last season and we give them that much space.
"They played in front of us, they played in-between us, they played behind us, they scored a goal.
"For us to expect to win the game by starting that way is very frustrating, very surprising and nowhere near where we want to be.
"We have enough experience to know that when we start the way we do we give ourselves a mountain to climb and at the moment we're not good enough to get back into it."
Rovers face another local derby on Sunday when they travel to Burnley and Berg is under no illusion about what he expects from his players.
"It can't be too difficult (to pick them up), we're playing Burnley," he said. "Everybody knows what that means for everybody - the fans, players, staff.
"If you can't pick yourself up for a game like that you shouldn't be in football."