Henning Berg tells Blackburn to get over derby defeat in time for grudge match
Henning Berg has warned Blackburn Sunday's trip to fierce rivals Burnley is no time for heads to drop.
Last Updated: 02/12/12 11:56am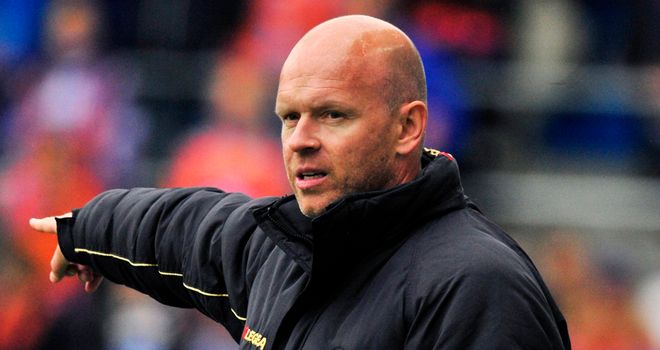 Rovers have won just once in six games since Berg succeeded Steve Kean and make the short trip to their rivals on the back of defeat in another derby - against Bolton.
But the manager said: "Professional footballers have to be able to learn to take defeat and handle wins.
"That is a big part of football and I expect them to be ready for Sunday."
Blackburn took a hammering against Blackburn but escaped with a 2-1 defeat after a decent finish to the game.
Berg said: "If we start the Burnley game the way we finished the Bolton one we will be fine. If we don't we will be in big trouble.
"We don't play football just for fun, this is our profession. With that comes a worth ethic and standards that have to be met."