Shebby Singh cools speculation regarding new Blackburn management
Shebby Singh says 'there have been no appointments' despite talk that a new boss will be named at Blackburn on Saturday.
Last Updated: 29/12/12 3:04am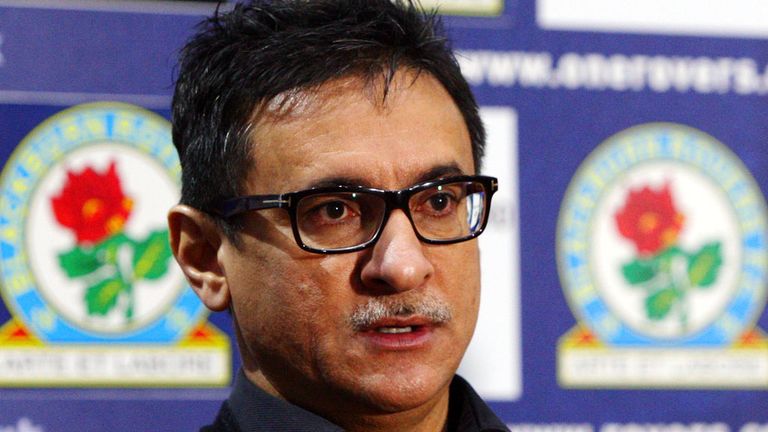 Singh rubbished rumours that former Bollywood actor Judan Ali is being considered as a potential coach at the club and says Rovers have a very capable backroom team.
When asked about Ali's time at Rovers, Singh said: "No, he is a guest of the club. There have been no appointments, no signings, none at all. There's rumour and speculation. I'm saying this now, no it's not true.
"We've got capable people (to take training). This club is well run, we've got proper people. Gary Bowyer has been reserve team and U21 manager for two years and he's been at the club for eight years. Terry McPhillips, Tony Grant, they're great guys they've been working so hard behind the scenes. You know people don't realise the good work that they put in. It's been business as usual."
With reports circulating of a new manager being appointed on Saturday evening, Singh said: "I can safely say that that is not true.
"Somebody's decided to be mischievous about it."