Blackburn Rovers are 'a laughing stock', says club legend Simon Garner
Simon Garner has urged Blackburn fans to back new boss Michael Appleton but believes the club are "a laughing stock".
Last Updated: 15/01/13 4:35pm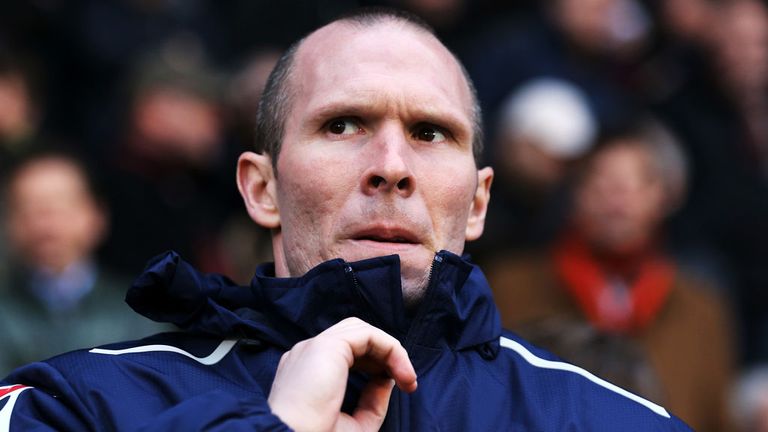 Appleton leads Rovers for the first time when they host Charlton in the npower Championship on Saturday - the fifth man to do so in a chaotic campaign following the departures of Steve Kean and Henning Berg, and caretaker spells under Eric Black and Gary Bowyer.
Garner, who scored 194 goals in 570 appearances for Rovers between 1978 and 1992, is now a non-executive director of the Rovers Trust - a supporters' organisation committed to fan-ownership and vocally opposed to the Venky's regime - and he believes the Indian owner's tenure is hugely undermining any hopes of progress at Ewood Park.
"The situation is getting ridiculous and Rovers have become a laughing stock," he said. "We need to sort out what's going on behind the scenes to give the new manager, the coaching staff and the team a chance.
"I wish Michael Appleton well and let's hope he's allowed to do his job properly. We should all give him our full support - and that includes the owners and the board of directors and other people with influence at Ewood Park.
"The way things are in the boardroom, the mixed messages from different people at the club, the terrible public relations and lack of communication with supporters - it's no way to operate a football club.
"Very fundamental things are wrong with the club and the way it is being run at the moment. The silence from the Venky's is deafening."
He added: "At the moment, there is no clear leadership and without that I can't see Rovers moving forward.
"We're not in a healthy position on or off the pitch and it is heart-breaking to see. These are very worrying times to be a supporter.
"The only positive way forward for all Rovers fans is to join the Rovers Trust, like I have done, and let's all try to get our club back."