Michael Appleton believes Blackburn striker Jordan Rhodes can improve
Blackburn manager Michael Appleton believes there is improvement to come from free-scoring striker Jordan Rhodes.
Last Updated: 04/02/13 2:47pm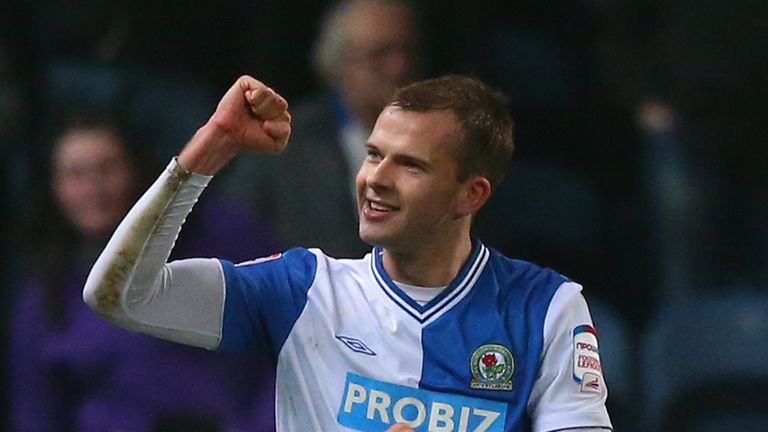 Rhodes bagged a brace in Rovers' 2-0 weekend victory over Bristol City, the 22-year-old's 19th in 28 appearances for the club and 100th career league goal.
"He's a very good finisher," Appleton said. "That is why the football club paid the money that they did to bring him here.
"I want to bring more to his game, I want him to be better at holding the ball up."
Praise of a more unconditional nature came from Bristol City boss Sean O'Driscoll, who compared Rhodes to a Blackburn legend after the match.
O'Driscoll said: "He's clever. Give him a chance inside the six-yard box and I know who my money would be on. You've got mark him from a corner. He's not the quickest, he's just clever.
"I've watched him so many times, he almost feeds on scraps and he doesn't get frustrated, which is his biggest plus for me.
"Sometimes he gets isolated completely but he'll get a chance sooner or later and he maintains his concentration and level of performance and waits for the defender to drop off and pounces.
"Alan Shearer was the best I've ever seen at doing that and Jordan's right up there with that. Alan just scored so many headed goals. He's not that big, but he did the same thing, he waited for the defenders to watch the ball."