Blackburn Rovers goalkeeper Paul Robinson is back in training after death scare
Blackburn goalkeeper Paul Robinson has returned to training after fearing he might have died after a back operation.
Last Updated: 14/10/13 10:44pm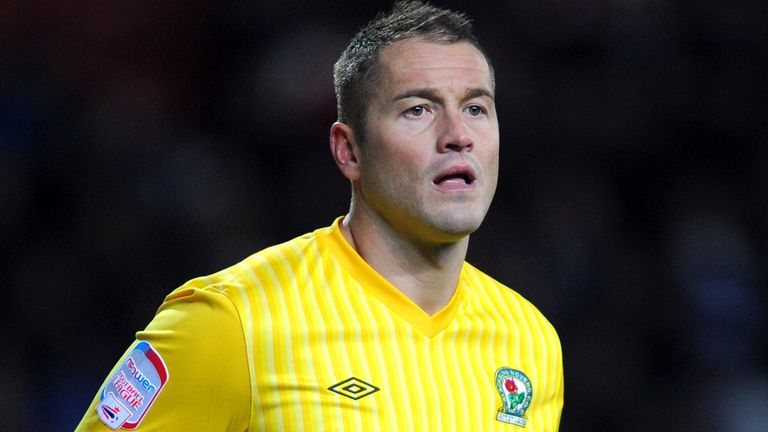 The 33-year-old suffered complications after undergoing the back operation last March when he suffered blood clot on his lung.
Robinson has revealed the full extent of his harrowing experience and paid tribute to Rovers club doctor Duncan Robertson for the role he played in saving his life.
"It was a Sunday night and my chest started getting really tight and I started coughing up blood," said Robinson
"Our lads were away at Cardiff and I phoned the doc and said something is not right.
"He said, just to make sure, to pop down to my local A and E. So he sent me down with a diagnosis and text message and told me to give it to the doctor and they'd do all the checks.
"I was there for a couple of hours and they sent me home as they said I was all right because it was just where they had put the tubes down my throat for my back operation.
"But that night I was getting more and more chest pains and the next morning I was coughing up a lot more blood. I just felt like I had a huge man stood on my chest.
"So I had the sense to phone the doc back again and he said 'That's not right' and told me to get back to the hospital.
"But as I was going back, he phoned and told me to go to Leeds General Infirmary because it was Easter Monday and they would have the people there to look after me.
"'Am I going to die?' was my first question. I was told 'yes', you could have died, but 'no' you're not because we've caught it this early.
"The doc at Blackburn was brilliant. For him to diagnose it over the phone like he did, I'm very grateful to him."
The former Leeds and Tottenham keeper is now back in training and has set his sights on returning to action in December.
"I've done my running and work in the gym and I've started my own pre-season programme," added Robinson.
"I've had the gloves on a couple of times before, but now I can dive around and it feels great."