Transfer news: Blackburn reiterate that Jordan Rhodes is not for sale
Blackburn Rovers boss Gary Bowyer has met with the club's owners and reiterated that Jordan Rhodes is not for sale.
Last Updated: 12/11/13 3:43pm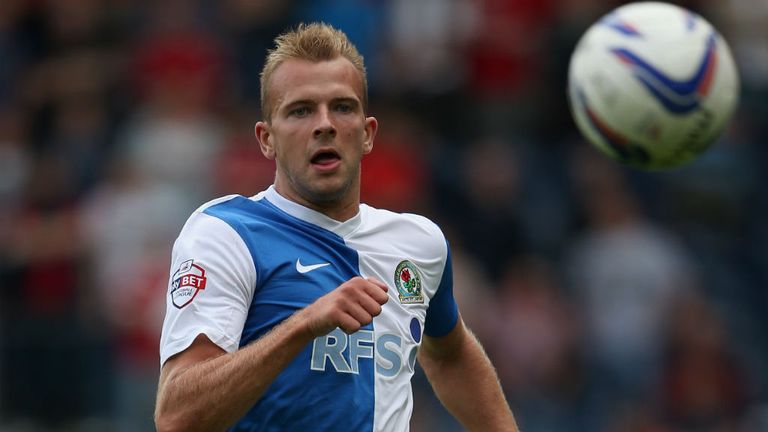 With the Championship club having posted losses of £36.5million for the 2012/13 campaign, it was suggested that their hand may be forced in January.
Rhodes is unquestionably Rovers' most saleable asset, with proven marksmen always much sought-after.
Bowyer is, however, adamant that he is under no pressure to generate funds when the transfer window re-opens.
He and managing director Derek Shaw flew to India following Saturday's 3-0 reversal at Brighton and the pair claim to have held productive discussions with chairwoman Anuradha Desai about the way forward.
Bowyer told the Lancashire Telegraph: "It's something that we saw as an ideal opportunity and then obviously with what was released last week (the accounts) there were certain other issues that needed to be discussed as well as just catching up.
"January is coming so we need to know where we stand, both ins and outs, and that has been positive with regards to Jordan Rhodes.
"It's still the case that he's not for sale and I'll start saying that again until the end of the January transfer window."
Shaw added on the Venky's talks: "It was an ideal time to go and see the owners, what with it being the international break.
"We've been with the owners today and it's been very constructive, very positive and well worth the trip.
"We expect to be coming over at least four times a year, we've not been for six months, but we're here now. We were at Brighton, we went up to Heathrow and shot across.
"It's been in the diary for months to come for these two days.
"It's an international break, the players get a bit of time off and, whereas a lot of managers may shoot across to Spain, we've come here to see our owners because they're not based in the UK and it's not always easy to see them."