Championship: Blackburn's Luke Varney claims he didn't refuse to play for Leeds
Blackburn loanee Luke Varney has dismissed claims he refused to play for Leeds United to force through his move.
Last Updated: 17/02/14 5:40pm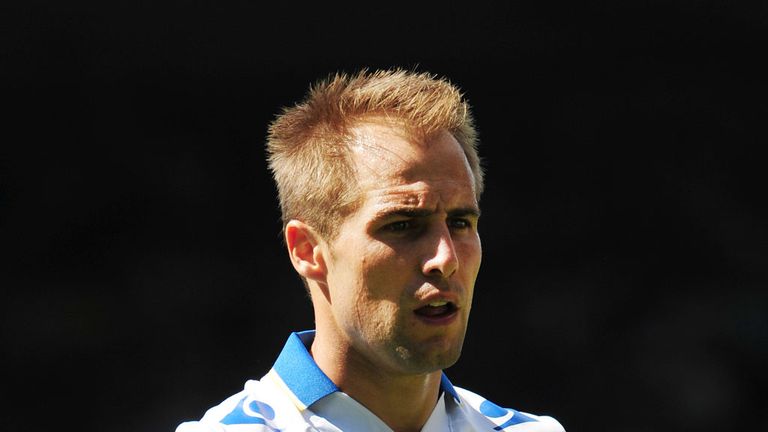 Varney initially agreed to join Blackburn on transfer deadline day, but the move was reportedly blocked by Leeds United's prospective new owner Massimo Cellino.
However the deal was later completed when the loan market re-opened and Varney will stay with Rovers until the end of the season.
Leeds manager Brian McDermott claimed after the 1-1 draw with Ipswich on January 28 that the 31-year-old requested not to be selected.
However, Varney has stated that he told the Whites boss that he would have played if he was needed.
Since his switch to Ewood Park, he has made one substitute appearance for Rovers, in last weekend's 0-0 draw against Middlesbrough.
Speaking to the Lancashire Telegraph, Varney explained: "Basically, I said to the manager that I was worried about getting injured but that if he did choose to play me, that I would give 100 per cent.
"That was the end of that and he told me to go and train and then we'd have a chat after. He then came up to and said to me, 'listen Luke, we won't play (you), we'll play Dioufy'.
"I said thank you to him as I was glad he understood my situation. I just thought I'd mention it as I didn't want him thinking my mind wasn't completely on the game.
"It was an adult conversation and there was no problem. But to see comments saying I refused to play were completely untrue and people who know me say I would never do that. But I spoke to the manager about it and we cleared the air and it was fine."