Championship: Blackburn Rovers midfielder David Dunn hoping for new contract
Blackburn Rovers midfielder David Dunn says he hopes to sign a new contract before his current one expires in summer.
Last Updated: 24/04/14 4:18pm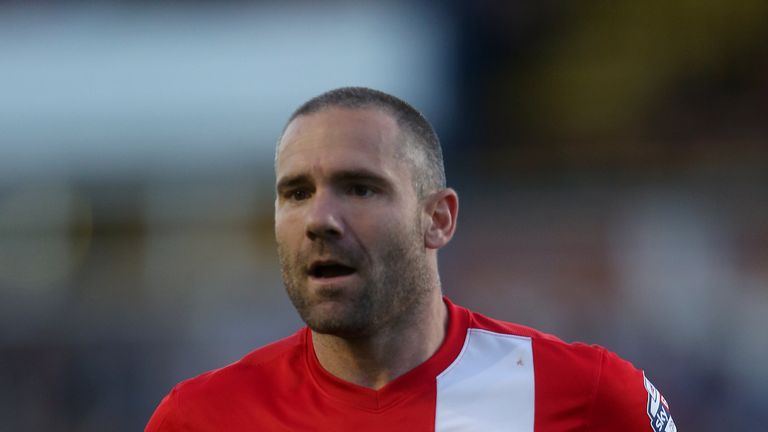 However the 34-year-old admitted that it is out of his hands and he may have to wait until after the season is finished.
Rovers still have a chance at reaching the play-offs, meaning contract talks could be delayed even longer and forcing the former England international to play elsewhere next season.
"I've had a few little chats here and there but it's like last season, when I think I signed just before pre-season," Dunn told the Lancashire Telegraph.
"Although it's always nice to know what you've got in store and where you're going to be, in the same breath you've got to be patient.
"Ideally I'd like to stay here for another year.
"I'm going to carry on playing wherever it is but ideally that would be Blackburn Rovers.
"So it's a case of finishing the season and then seeing what happens.
"I think patience is the main thing here. We'll see where the club stand with it, weigh the options up and see where we go from there."
Even if he doesn't put pen to paper on a new deal with Blackburn, Dunn insists he won't be moving into coaching just yet.
"While you're playing you should be looking to focus on playing," he said.
"I think they are two totally different jobs - and they're both difficult jobs as it is so I wouldn't want to intermingle the two.
"Coaching is what I want to do and when you're doing your badges, you do think about it.
"But if I'm still knocking out 25 to 30 games a season and still making an impact, and I still feel I can warrant a place in the side and my fitness is okay, I'll keep playing.
"I think you're a long time retired. All the ex-players I speak to tell me the same thing - keep playing as long as you can.
"So as long as the body holds up, that's what I'll be doing."