Sky Bet Championship: Jordan Rhodes agrees a two-year contract extension at Blackburn Rovers
Last Updated: 10/07/14 6:03pm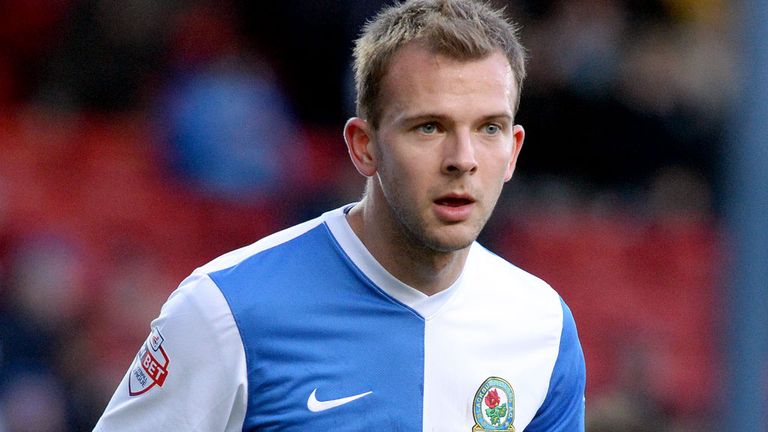 Scotland striker Jordan Rhodes has agreed a two-year contract extension at Blackburn Rovers.
The 24-year-old scored 25 goals last season and has been regularly linked with a move to the Premier League. His deal with Rovers now runs until 2019. 
"I'm delighted, I'm very happy," he told the club's website. "It is a fantastic football club and I'm very lucky to be here.
"I enjoy coming in every day and to have an extension of two more years on top of my current contract is a real bonus.
"I was delighted to sign it, it is a club I enjoy playing for. The fans have been great ever since I've come in the place and I've just thoroughly enjoyed it so I'm delighted to be here."
Rhodes, who started his career at Ipswich Town, came to the fore after joining Huddersfield Town in 2009; he was the top scorer in England with 36 league goals in the 2011-12 season, breaking Huddersfield's club record.
He became English football's most expensive player outside the top flight when he joined Blackburn Rovers for £8million two years ago.
Rhodes has represented Scotland at both Under-21 and senior level, having won 11 full caps since making his debut in 2011.