Transfer news: Gary Bowyer eyes new signings at Blackburn after talks with owners
Last Updated: 12/08/14 5:08pm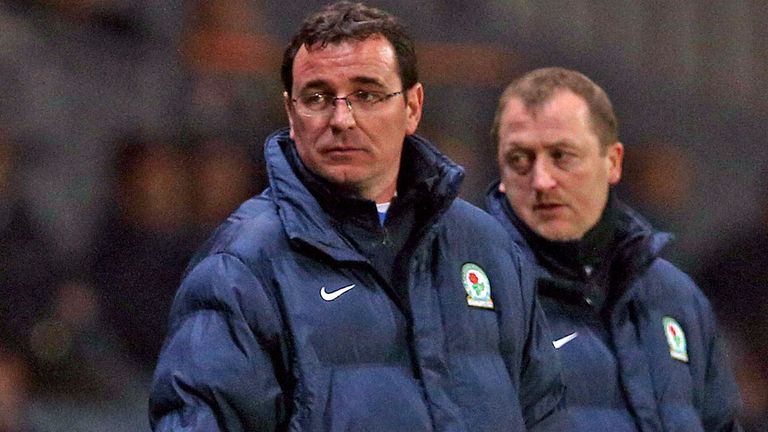 Blackburn Rovers boss Gary Bowyer is on the verge of bolstering his depleted squad after talks with the club's owners.
Bowyer has just four senior defenders to choose from following injuries to Matt Kilgallon and Tommy Spurr.
Kilgallon has a back problem and could miss Saturday's visit to Blackpool, while Spurr is out for at least two weeks because of a groin injury.
"I've spoken with the board over the weekend and that's something we're going to try to look at and see who we can bring in," said Bowyer.
"We're not blessed with numbers in terms of the defensive department, we're left with four senior defenders, then you've got youngsters in Jack O'Connell and Yann Songo'o who went out last season and got loan experience.
"The owners have been very good with me ever since I came in. I fully understand the situation with Financial Fair Play and the money that they have ploughed into this football club. But whenever I've asked they've been very supportive."
One player Bowyer would like to bring back to Ewood Park is Manchester United's Michael Keane, the 21-year-old defender who played 13 times for Rovers on loan towards the end of last season.
Cardiff City are also thought to be interested in Keane, but Bowyer would like the player back under his control.
"We can try as hard as we want and Cardiff can try as hard as they want, but if Man United don't want to loan him out or make a decision on that there's nothing that both clubs can do," he added.
"Nothing has changed from our point of view with it. He had a fantastic time here, he enjoyed it, the lads loved him and he's grown as a player."